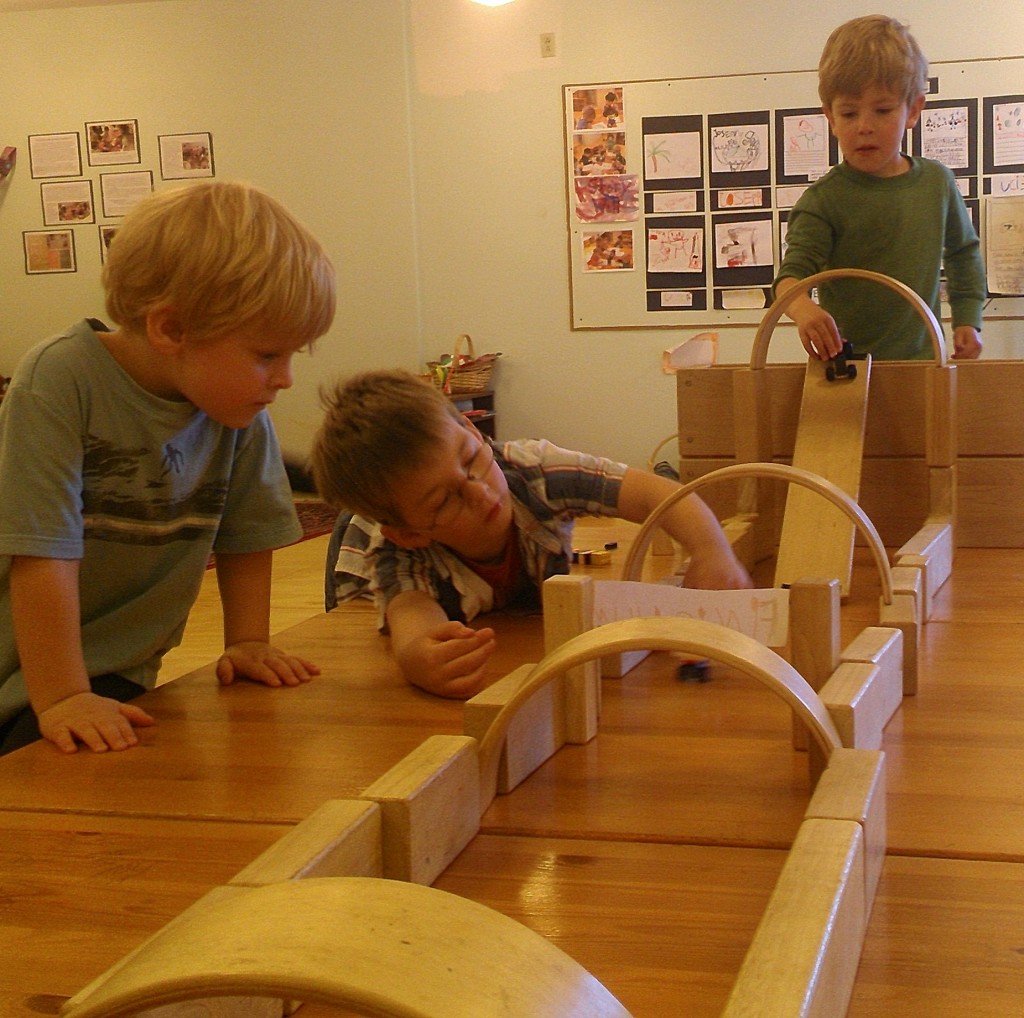 Wild Lilac Child Development Community provides child-centered and developmentally appropriate early care and education for children from six weeks to six years of age as well as a range of support services for families. Wild Lilac admits students of any race, color and national or ethnic origin. Further, Wild Lilac accepts all children, families, and staff regardless of religion, creed, gender, sex, family composition, or ability. Wild Lilac works to serve all children and families regardless of family income. Wild Lilac strives to serve a diverse population that reflects the diversity found in Wild Lilac's neighborhood and surrounding community.
Using the principles of anti-bias education, teachers guide the children in exploring their differences and similarities to foster a confident self-identity and to promote respect and understanding for all people. Wild Lilac promotes kindergarten readiness through research-based and developmentally appropriate curricular practices in order to cultivate children's cognitive, physical, and social-emotional development. Wild Lilac provides small class sizes, low student-teacher ratios, skilled and passionate teachers, a language-rich environment to promote early literacy, and respectful, engaging interactions between teachers and children.
For enrolled children, Wild Lilac provides daily USDA approved organic snacks and meals. Wild Lilac supports the whole family through on-site advocacy, on-site parenting classes, and on-site mental health counseling.  Wild Lilac has a free clothes closet to provide clothes to families when needed. For more information about Wild Lilac's programs please see our WLCDC Family Handbook.