Curriculum is not delivered. Milk is delivered. Curriculum should help children make deeper and fuller understanding of their own experience.

– Lillian Katz
Inquiry, Exploration, Play
The foundation of children's experience in our pre-kindergarten classroom is the freedom to explore their world through inquiry and play. When we trust children to use their natural learning strategies – asking questions, using their five senses, making connections, and telling stories – they are able to test ideas, figure out how things work, and make meaning of the world around them. Our teachers support the children by creating an environment alive with possibilities for play and investigation, offering small group experiences based on children's needs and interests, and by observing and documenting their lives at school with great care and intention. We foster a community in which each of us can thrive individually, and together, as we move through the rhythm of each day.
Connection, Diversity, and Empowerment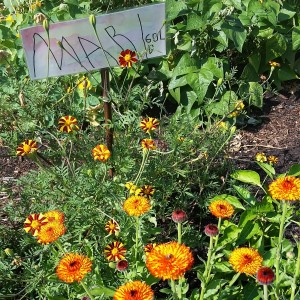 Our learning community is based on connections that include our relationships to one another, to the earth and the food we eat, and to the world outside of our classroom. Our teachers guide the children in maintaining an environment of mutual respect and appreciation by modeling care and respect and empowering the children to create and uphold their own agreements. We celebrate the children's questions about themselves, each other, and the world around them through discussion, field trips, and engaging classroom-based experiences.
W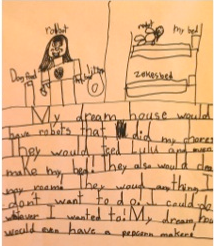 e celebrate diversity and our teaching is guided by the principles of anti-bias education. We strive to be an inclusive and welcoming space for all families. We cherish the vitality and energy ignited by variety of spirit and we believe our children are endowed with voices that are confident enough to speak up and speak out; to share thoughts, feelings and experiences – and to listen to and value the voices of others.
To visit our pre-kindergarten blog please click here!
A Typical Day in Our Classroom
Our kindergarten classroom is open each day between 8:30 a.m. and 1:00 p.m. The pre-kindergarten daily rhythm typically includes:
8:30-9:00 – Morning greeting and arrival: during this time the children have opportunities to explore materials, play, and connect with friends and teachers as the day begins.
9:00-9:15 – Story circle: we gather together for a morning story told by a teacher.
9:15-9:30 –Breakfast: a time for us to come together as a community to eat, connect, and talk about the start of our day.
9:30-10:00 – Morning meeting: we sing, play movement games, hold class discussions, review work in progress, and make our plans for the day.
10:00-10:45 – Story Workshop: an early literacy practice where students engage in authentic experiences creating meaning through writing, illustration, and performance.
10:45-11:00 – Snack and Authors' Share: the children enjoy snack while sharing stories, projects, and works-in-progress from writing workshop.
11:00- 12:00 – Indoor/Outdoor Exploration: time for the children to explore through teacher-led invitations, project work, and child-directed play and exploration both indoors and out.
12:00-12:30 – Read-Aloud and Reflection: time to gather for a story and to reflect on the day together through group discussion.
12:30-1:00 – Lunch and Rest: a time for us to come together as a community to eat, connect, and talk about the start of our day. Afterward, children cozy up to relax, draw, read, or play board games quietly.
1:00 – Morning pickup: time for teachers and families to connect and talk about the morning.
We use the word rhythm instead of schedule intentionally; it represents our openness and willingness to respond to the needs and interests of the children as they arise. If project work catches fire, we may spend several hours immersed in an ongoing study! In addition to the activities listed in the daily rhythm, we will take frequent trips out into our community, create amazing works of art in our studio, cook and bake in the kitchen studio, utilize the music room for singing, dancing, and story theater, and much more.
The children in the pre-kindergarten classroom are between 4 and 6 years old.
Looking Ahead: Life after Wild Lilac
When children graduate from our classroom, they have a strong foundation for academic and social success: they are creative problem-solvers, critical thinkers, and fluently use art materials as thinking and communication tools. Further, they are confident in their own voices, ideas, and identities yet are open-minded, respectful and interested in the perspectives of their peers. Our integrated approach to supporting children's social, emotional, and academic growth prepares children for success in their lives after Wild Lilac.