Stephen Karmol, MiT – Education Director
Stephen was fortunate enough to begin teaching at Wild Lilac ten years ago, drawn by our school's unwavering respect for children and childhood. After serving as Executive Director for five years, he is excited to transition to a new administrative role focused on supporting our school's educational program.
As an administrator, Stephen is dedicated to fostering an inclusive learning community that welcomes and honors all of its children, families, and teachers. Stephen supports Wild Lilac to provide:
unconditional acceptance, care, and respect for all children and families;
inspiring environments alive with possibilities for children to play, explore, build relationships, and create together;
responsive guidance practices that cultivate children's social and emotional growth through a constructive, empowering approach to conflict resolution;
a staff of highly skilled, philosophically-rooted teachers who are passionate about supporting children's learning, connecting with families, and building a shared learning community.
In addition to serving Wild Lilac, Stephen is also co-president of the Portland Metropolitan Chapter and President Elect of the Oregon Association for the Education of Young Children. As a Certified Master Trainer, Stephen provides professional development through Childcare Resource & Referral of Multnomah County locally as well as conferences and consulting throughout the United States.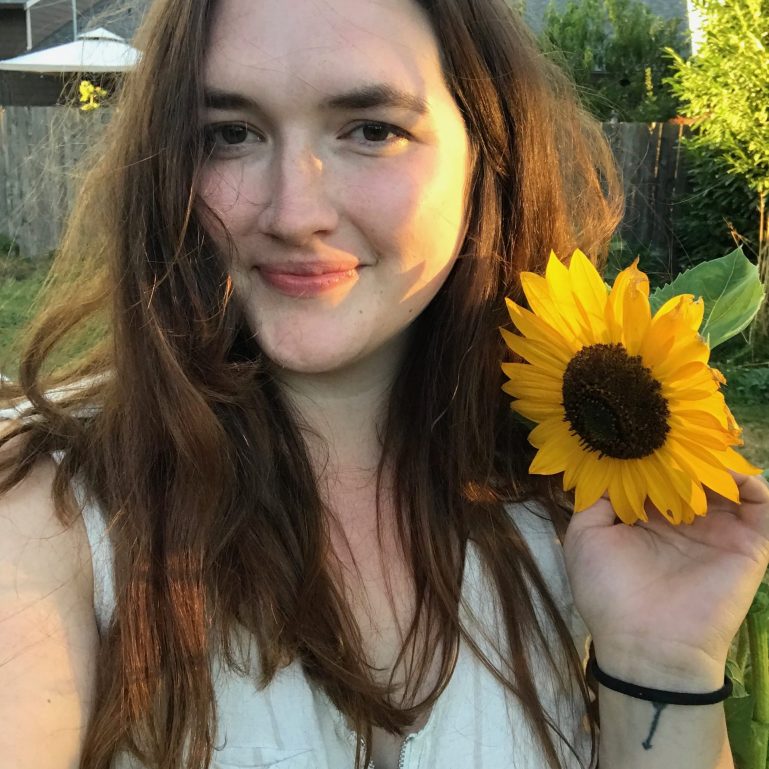 Amanda Bird, Teacher
Amanda came to Wild Lilac in the spring of 2018 to work with the youngest of the Wild Lilac community. Learning alongside her students, Amanda's growth and experience as a teacher is rooted in the expertise and mentorship of Wild Lilac staff and administrators. Well-aligned with the values Amanda holds as a caregiver and parent, she chooses this community in admiration and is thrilled to be working again in the Bluebell room this year! 
Amanda graduated with a Bachelors of Art in Cultural Studies from Columbia College in Chicago. During that time Amanda worked as a real estate admin while she studied music, visual art, psychology and early childhood development. Amanda also managed as a volunteer coordinator for Legacy Health working alongside healthcare professionals to provide family-centered care for patients. After many years of moving between childcare and administrative roles, Amanda saw her path is clearly to work with children. Once Amanda became an Early Head Start teacher in Vancouver, WA and entered the infant classroom, she felt endlessly dedicated to the support and development of infants, toddlers and their families. 
Outside of work, Amanda tends to a tiny backyard farm planting crops and raising chickens for fun. She enjoys foraging for apples, berries and medicinal plants with her partner Adam and looks forward to reliving third grade vicariously through her stepson Liam this year.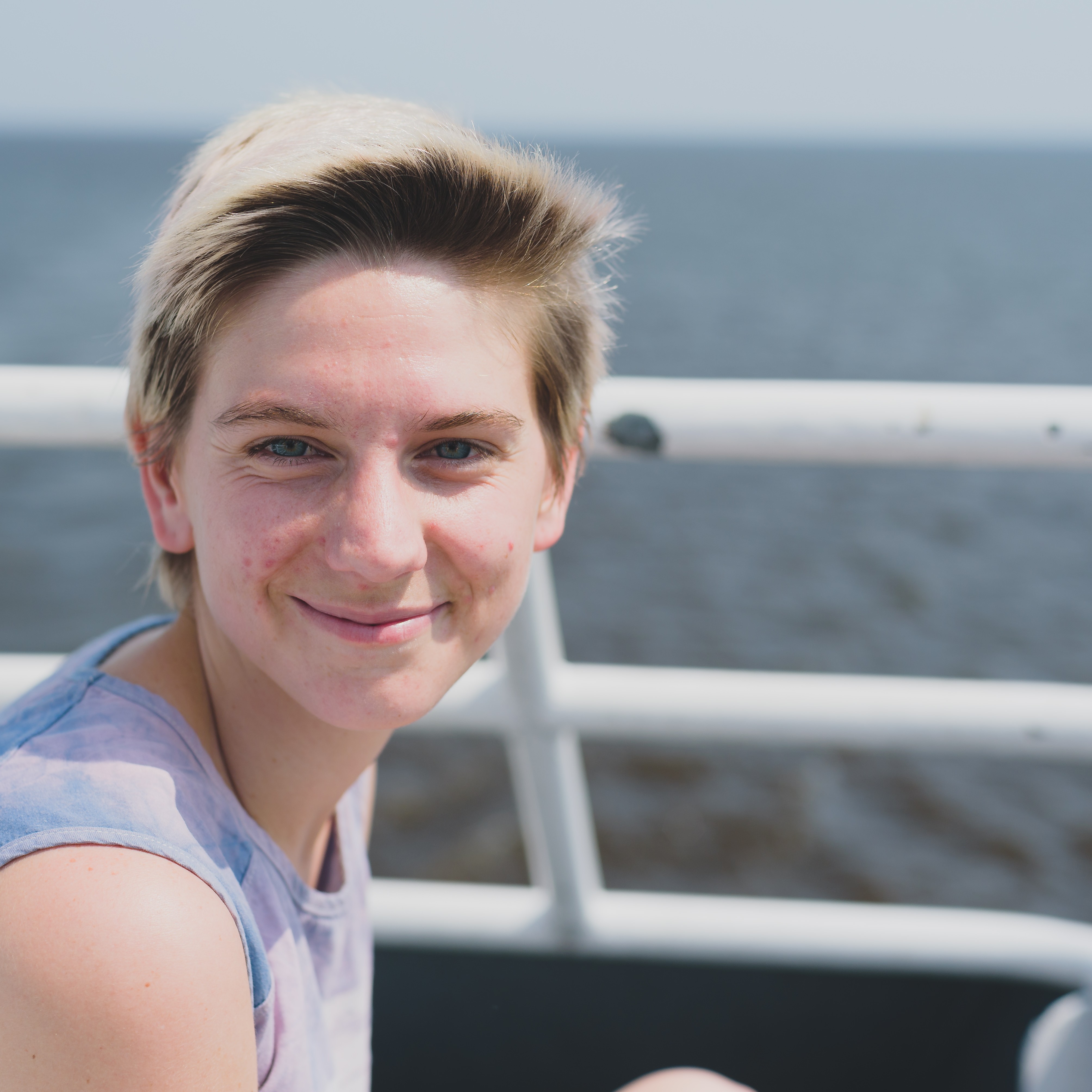 Em Holland, Support Teacher
Em (pronouns: they/them) was born and raised in Minnesota with their parents and sister. Em graduated from Hamline University in St. Paul, MN with a BA in Women's Studies and Sociology. Shortly after graduating they found their first teaching job as an assistant teacher at a Montessori school and fell in love with teaching young children. They have been working with children in centers for the past five years and were a lead teacher at a center here in Portland for the last three years. They bring their passion for social justice and grassroots resistance to teaching by fostering critical thinking in children and instilling a love for their community, the world, and those around them. Em believes that creating a safe, supportive environment in the first five years of a child's life is integral to development and aids in strengthening our communities. They are truly excited to continue teaching in the Wild Lilac community this school year! In their free time, you can find Em hanging with their dog Keno, making zines, reading, and practicing SFX and drag makeup.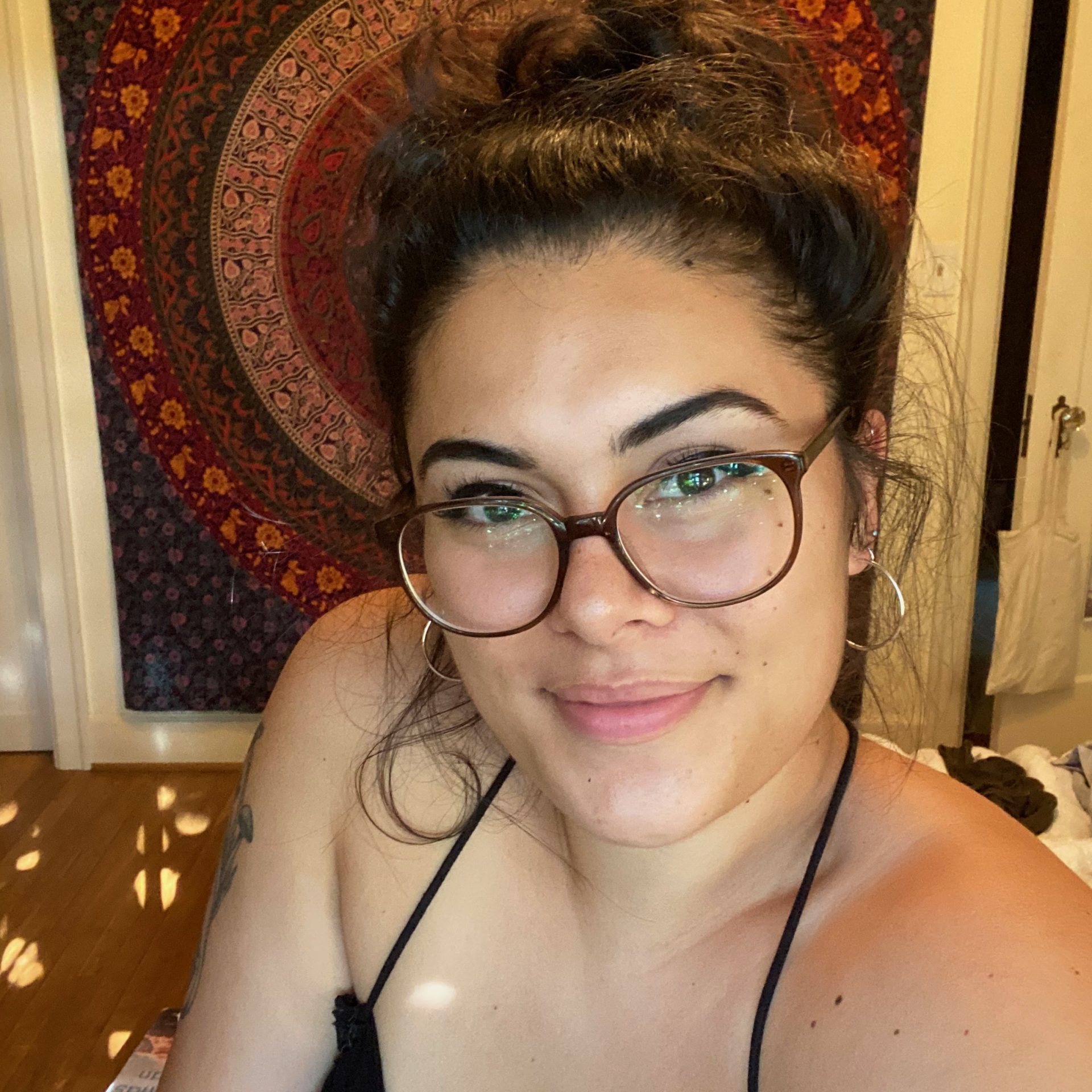 Breanna Williams, Teacher
Breanna is so excited to start a new year in the Tulip classroom, her fourth year as a lead teacher at Wild Lilac and second time being a Tulip teacher. She first came to the center as a practicum student in the Tulip classroom in 2016. She was captivated by the free spirits and powerful minds of the infants and young toddlers and knew that this was a program that she could get behind. Her passion for young children is primarily focused on infants and toddlers. Their young and malleable minds deserve so much attention and the milestones they achieve in their first couple of years are so important to future successes. 
She graduated from Mt. Hood Community College in June of 2017 with a degree in Early Childhood Education. She believes that teachers are lifelong learners and surrounding yourself with other passionate teachers and supportive families is so inspiring. The Wild Lilac community has so much to offer young children and she is looking forward to taking every opportunity she has to embark on happy and healthy adventures with Wild Lilac's youngest kiddos! 
Breanna strives to continuously celebrate and empower the individual differences and passions of all children. Unconditional care and respect to children is a core value that she associates with high self-esteem, creativity, and kindness. She firmly believes that creating strong relationships with the entire family will promote a child's best chances for success in discovering their capabilities as empowered, independent explorers in their own great big world. 
Outside of Wild Lilac, Breanna works with a dance program at Grant High School in Northeast Portland. She choreographs and designs routines in the style of contemporary, modern and jazz. She loves a feel-good dance party for toddlers too!!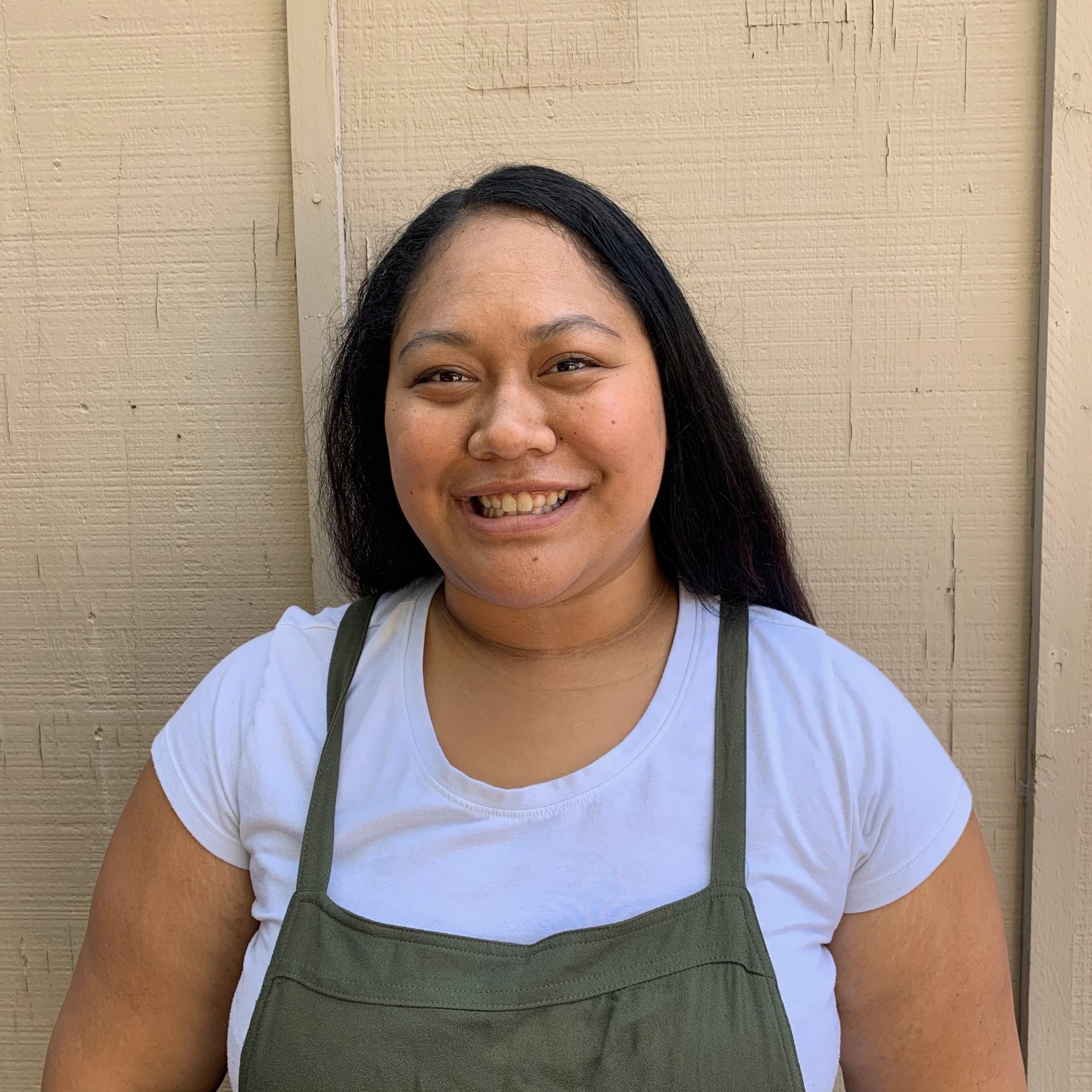 SANOE KAAUMOANA-KALILOA, Teacher
Sanoe was born on the beautiful island of Kauai, and began calling Oregon home shortly after. She started her journey at Wild Lilac as a practicum student from the Mt. Hood Community College Early Childhood Education Program in 2016. She then graduated with her Associates Degree in June of 2017. Soon after she became a teacher and has worked in a number of classrooms. She has found that her focus is with infants and toddlers. She is excited to be entering her third year as a co-lead teacher in the Tulip room. 
Sanoe believes that children deserve a space that supports their emotional, social, cultural and educational needs. Wild Lilac has given her a place to explore her passion and help mold young minds. She is committed to student success inside of the classroom and in life. And like Breanna, Sanoe, believes that teachers are lifelong learners and has found that every group of children that she works with has something new to offer. She is looking forward to seeing what this group of children will have in store! 
Outside of the Wild Lilac community, Sanoe enjoys hosting backyard parties for family and close friends. Her favorite appetizer to prepare is a fancy charcuterie board. She loves to be on the water, swimming, kayaking and riding jet skis. Her love for the outdoors expands to winter sports as well. She and her family are skilled in skiing, snowboarding and riding snowmobiles. Although Sanoe's heart longs to be outdoors, she feels that no place is better than home, snuggled up on the couch with her boyfriend of 4 years, David, two pups, Daisy and Marilyn and her kitten, Mazikeen, watching Tv and sipping on a warm beverage.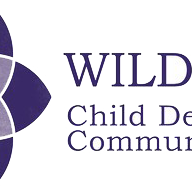 Bella Petrak, Support Teacher
Bella is new to Wild Lilac, starting in November of 2020. She grew up in Southeast Portland, where her mother encouraged her to seek more education through summer programs and alternate school districts. She watched her mother attend and graduate college, and it was this encouragement that not only fostered Bella's passion for teaching, but also inspired a mindset of constant learning. She has apprenticed as a teaching aid for young children, and has assisted the elderly, as well as adults with physical and developmental disabilities. Now, she is excited to be part of the Wild Lilac team. She enjoys playing guitar and loves to sing, despite being completely off-key. Bella is captivated by all animals, including the "creepy crawlies," and loves her sweet tarantula Clementine with all her heart.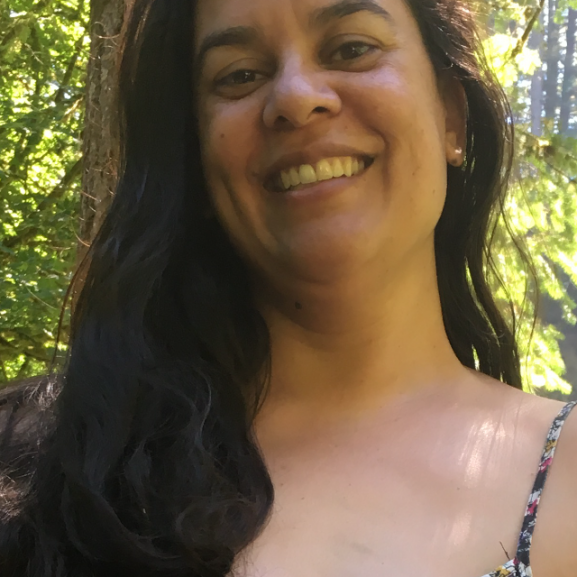 Valarie Gaitan, Teacher
Valarie was born and raised in San Francisco. Her interest in young children started with the birth of her first child. Her fascination with watching him develop lead to a heart-connected understanding of child-led learning. This motivated her to become an involved and passionate unschooling mom to her children and community for 12 years. She and her family moved to the Portland area in 2009.
She recently graduated from Mt. Hood Community College with a degree in early childhood education. She also has a degree in visual arts. She enjoys the energy of young children, and guiding them towards expanding their knowledge of the world around them by developing trusting relationships and following their interests.
Valarie has been studying compassionate communication skills for 11 years and frequently demonstrates this in the classroom. She finds that acknowledgement and acceptance of emotions using compassionate communication can facilitate understanding, listening and problem solving. She believes that compassionate communication along with exploration and choice in a play based environment can empower young children to become self regulated and motivated to learn about and understand their world with greater ease.
Valarie is also interested in music, art, knitting, crocheting, cooking, gardening, nature, meditating and spending time with her three children and fiancé, Robert.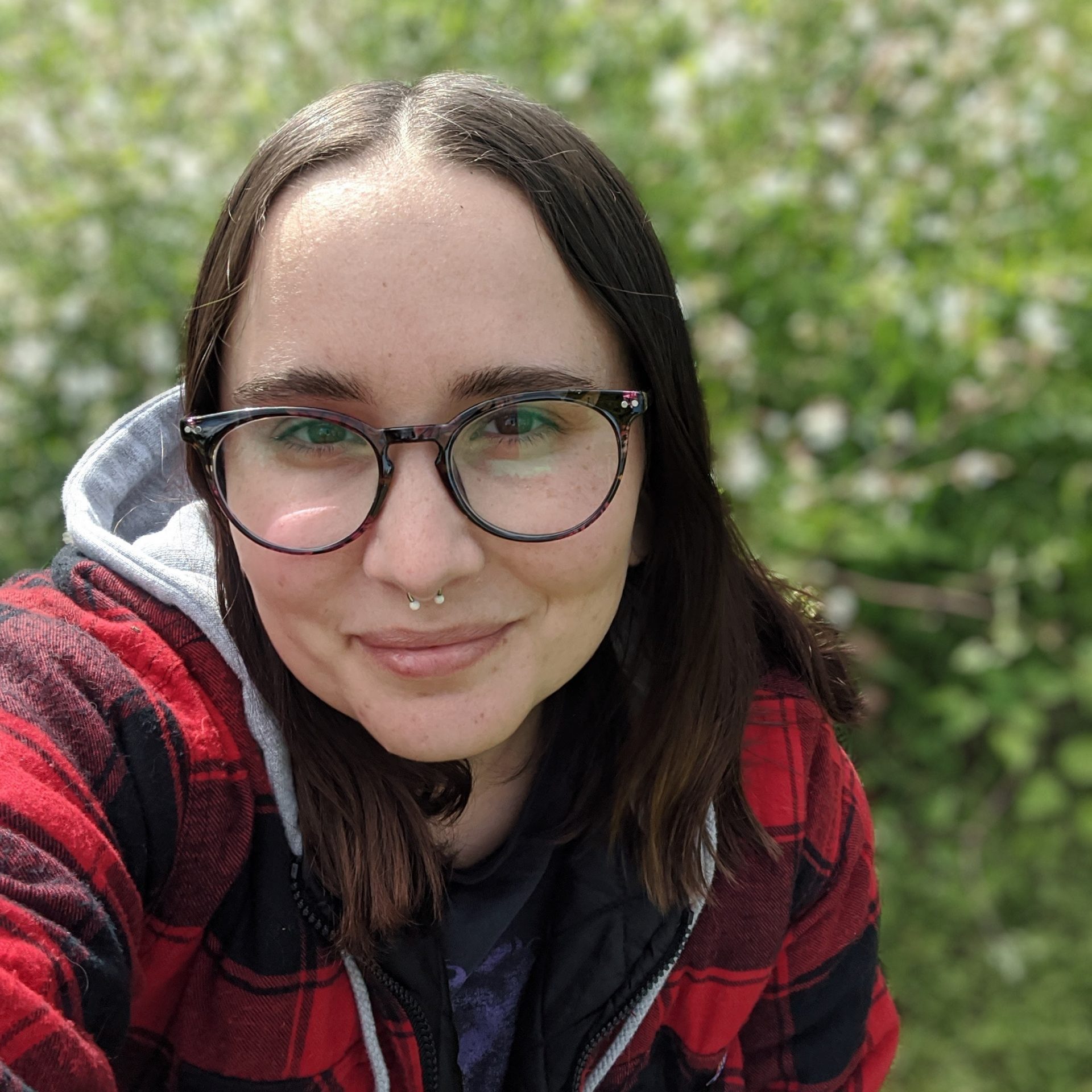 Rae Snyder, Teacher
Rae is very excited to join Wild Lilac for the 2020/2021 school year! She was born and raised in Oregon. She grew up hiking, camping, boating and adventuring all over this beautiful state, which cultivated a drive within her to learn about and love nature. At 4 years old, she started learning to play piano and expressing herself through music. She was very involved in choir and musical theater throughout her schooling. Art has also been another passion of hers–drawing, painting, crafting, sewing, fiber arts, block printing, photography… she has yet to meet an artistic avenue she didn't like! This includes creative writing–she is a published poet and continues to write every day. 
Rae volunteers with Portland Audubon in wildlife rehabilitation and community outreach/education. She is mother to two wonderful humans, ages 7 and 10. She has worked as an educator in both regular and Montessori classrooms. Rae loves to incorporate her passions/hobbies into mothering and teaching. She loves children and believes in them wholeheartedly. She aims to collaborate with children in their learning, to provide them with up-close, hands-on experiences which inspire them to learn about and love the world around them, and themselves! She believes that education in emotional intelligence, empathy, mindfulness and practical life skills is just as valuable, if not more so, than math, reading, writing, etc. She teaches children healthy ways to cope with challenges (creative expression, mindfulness, physical activity, breath work, etc) and walks alongside them with positive discipline.
Nikki Schulak, MS – Teacher
Nikki has worked as a teacher and/or administrator in zoos, botanical gardens, natural history museums, historic houses, traditional public schools, private schools, after-school programs, summer camps, and as a sometime homeschooling parent.  She was a long time stay-at-home mom and ardent school volunteer. Nikki's teaching philosophy is strongly rooted in humanistic and constructivist ideals; she believes people learn through experience, and from opportunities to reflect upon experience, both as individuals and in social settings. She is also a strong proponent of Multiple Intelligences theory. Nikki has a BA from Sarah Lawrence College, and an MS in Museum Education from the Bank Street College of Education.
Nikki grew up on a small farm in Michigan where she raised goats and made cheese. She is not particularly melodic, but she sings loudly anyhow. She is an avid lover of children's literature and storytelling. She is a comedy writer and publishes and performs her work around town. Her dog Calvin, a Chinese Crested Hairless mutt, is her most beloved friend. Nikki's tattoos include a bumper car, an ampersand, and the chemical formula for prozac.
Her own children are adopted from Vietnam and are now teenagers. They attended PPS through middle school, at which point they each adamantly demanded to have a private Catholic education. Nikki's older son is transgendered and presently attends UC Davis, where he double majors in dance and pre-med. Her younger son just got his driver's license. He plays forward and wing for the Westside Timbers (U17s) and is a budding hair stylist. Nikki's husband is an Associate Director of Technology at Reed College and tosses a mean pizza. Her bonus partner is a writer, a teacher, and an ethical landlord.
When you see Nikki, you might not think so, but she has participated in the World Naked Bike Ride four times. Huzzah! Nikki is delighted to enter her fourth year as a member of the Wild Lilac community.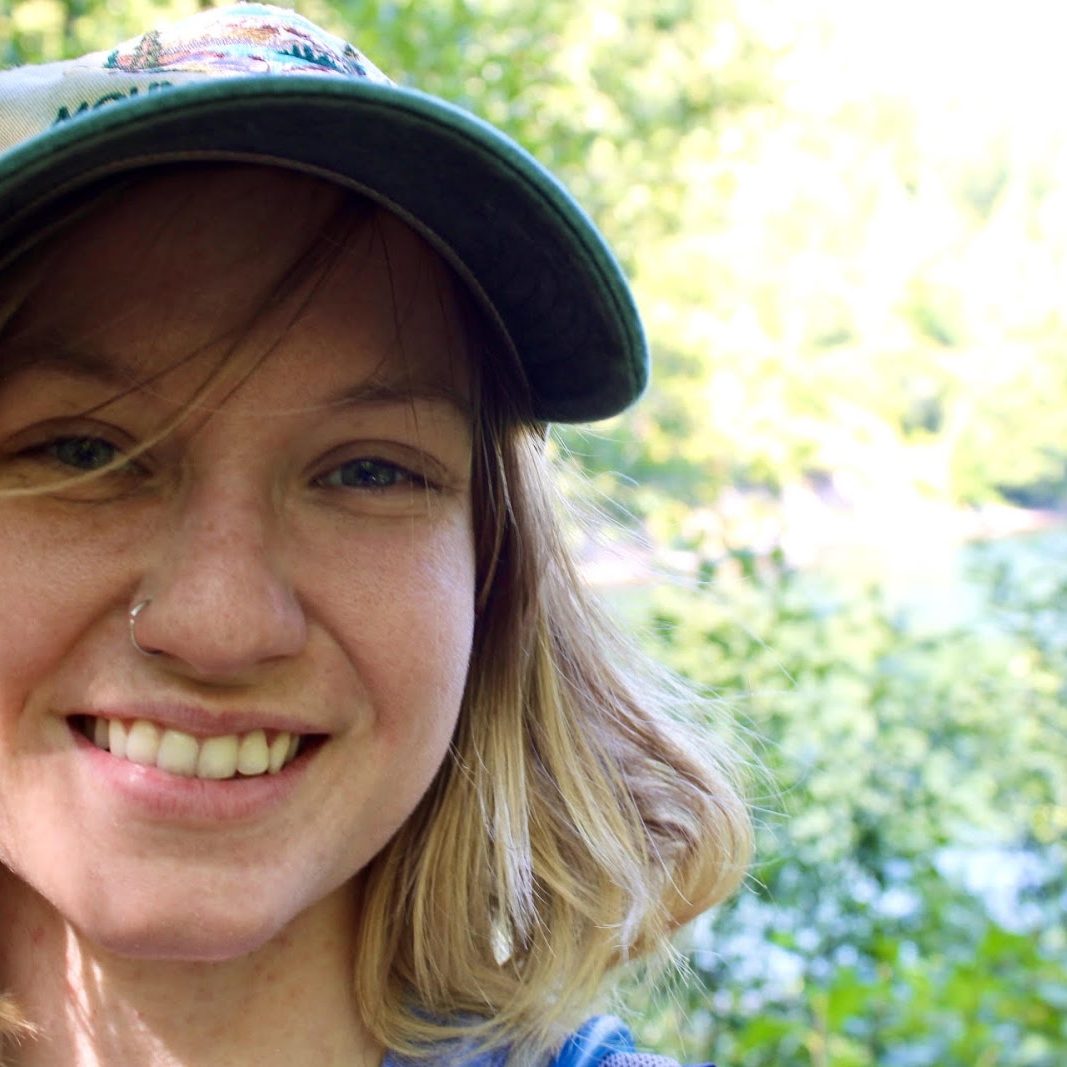 Lacey Clark, Teacher
Lacey grew up all over the U.S. and has lived in 8 states in the Midwest, South, and Southwest parts of the country. She now calls Oregon her beloved home as this is her 5th year living here. Lacey uses she/her/hers pronouns. In 2019 she graduated from Portland State University with a BS in community development and is passionate about nonprofits and local government. In her free time she loves reading, researching, technology, urban planning, camping, making arts and crafts, playing soccer, taking care of plants, and bringing people together. 
This upcoming year (2020-2021) will be her fourth year as a preschool teacher. She previously worked at Helen Gordon Child Development Center. This school gave her tons of professional development and inspired her passion for the Reggio Emelia philosophy that is student centered and is a self guided curriculum. Lacey has taught ages ranging from infant to 5 years old! Her teaching practice is influenced by many great role models and writers, such as bell hooks who says "Sadly, children's passion for thinking often ends when they encounter a world that seeks to educate them for conformity and obedience only." She is inspired by children's endless creativity and inquiry and hopes to develop a classroom culture and environment that fosters experiential learning and strong relationships.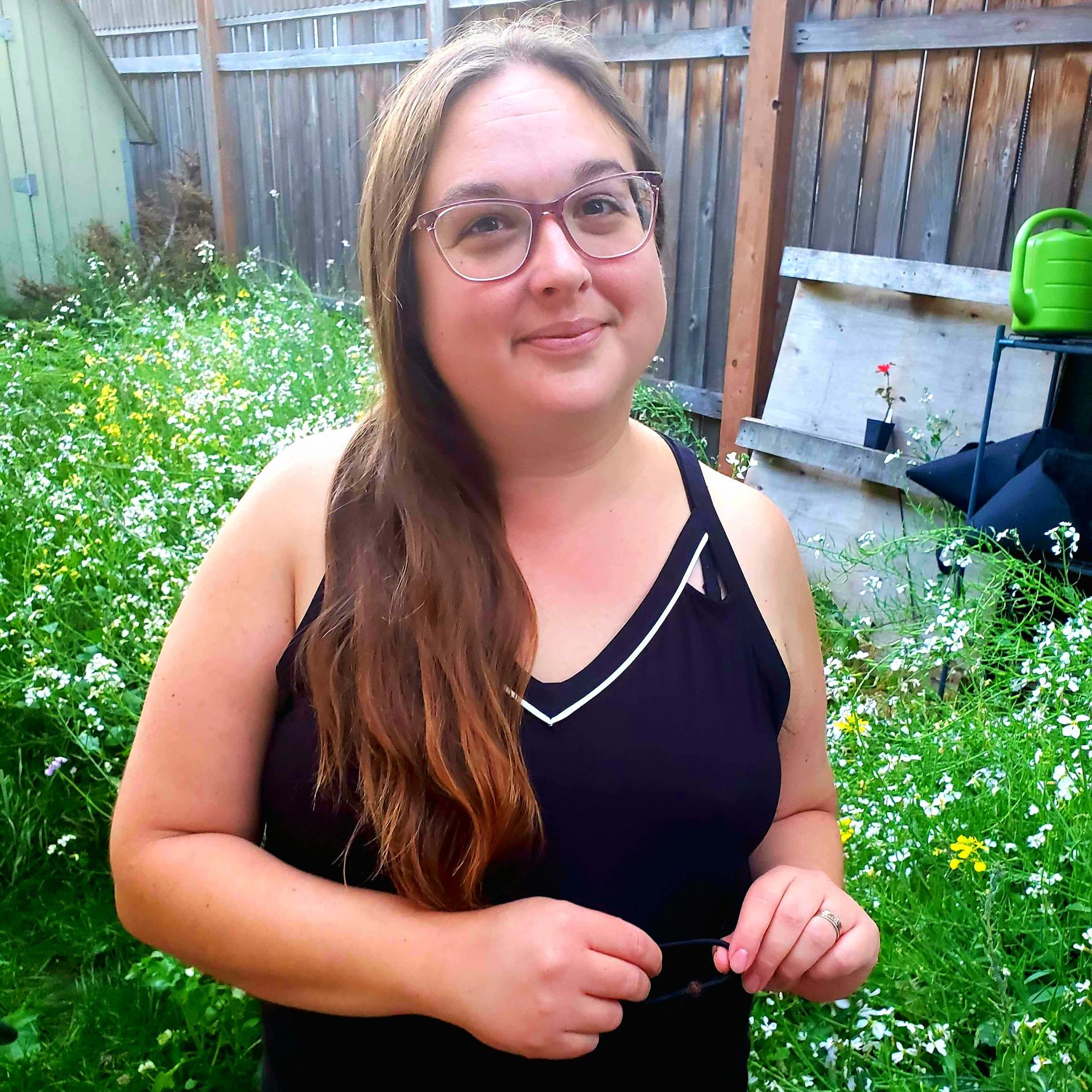 December Wolf, Teacher
My ethical values and philosophy align most closely with Social Constructivism and the Reggio Emilio teachings. Each curriculum I've built has been tailor-made by observing, reflecting, and documenting individual and group behaviors. I guide children to build their own community through meetings and agreements. Emotional literacy is an integrated cornerstone throughout the day and in our provocations. 
I have over 15 years of combined early childhood education experience. As a young adult, I managed a childcare program within an intentional community. After moving to Portland in 2010, I learned about teaching in a center at Growing Seeds North. Within the last decade, I've developed my own nanny-share, created a non-profit, and taught in KEEN Corporate HQ's private school. 
I have a family of four children ages 6 to 16 in our home near Rocky Butte. We love to garden, build forts, play Pokemon Go, and take our dogs on adventures. I'm an obsessive lover of cats and all things sci-fi and fantasy. 

Benny Krecklow, Support Teacher
Teacher biography coming soon. 
Autumn, Teacher
If asked to describe herself in so many phrases Autumn would say that the truth of any one person resists simplicity. When she's not waxing philosophic she's busy maintaining interests in things like reclaiming domestic skills as a form of resistance against capitalism, developing critical language around digital media, working toward a zero waste lifestyle, engaging in social justice for marginalized communities, and making experimental theater and glitch art. She's passionate about sharing these ideas with children as well as having them teach her to slow down and appreciate the moment she's in and the community she's a part of.
Adriana Ornelas, Teacher
I have 3 children of my own: a 15 year old boy, a 4 year old boy, and a 3 year old girl. I am Mexican American, born in California, raised in Oregon. I am fluent in both English and Spanish, and I plan on introducing some Spanish to the class. I began working in early childhood education when my oldest was 3 and beginning his preschool experience. I began with the intention of learning more about working with children and ways to help my own child at home. I enjoyed the experience so much that I decided to pursue early childhood education as a career, and began taking courses at Mt. Hood Community College soon after, while still working full time in the classroom. Last June I graduated with an A.A. in ECE. Whoo hoo!
I currently have 13 years of ECE experience in different programs, with different philosophies, different teachers, and teaching styles. I have done every job there is to do in a preschool center from bus monitor, cook, classroom aid, assistant teacher, lead teacher, center support, and previously an assistant director for 2 years at a Montessori preschool. Throughout that time I have had the opportunity to learn new methods, gain new skills, new perspectives, and as I continue to grow as a person, a parent, and as an educator, I hope to continue to add more of these tools to my skill set.
My belief if that each child is unique, each child develops at their own pace, and that we as educators are here to encourage and support each child as they grow into their curiosity. I want both parents and children to feel comfortable, safe, and protected, when coming to school. If there is anything I can do to help with this please let me know. If you have any questions for me please feel free to reach out to me in the classroom or via email. I will be doing my best to introduce myself to those I have not yet met, and getting to know everyone better.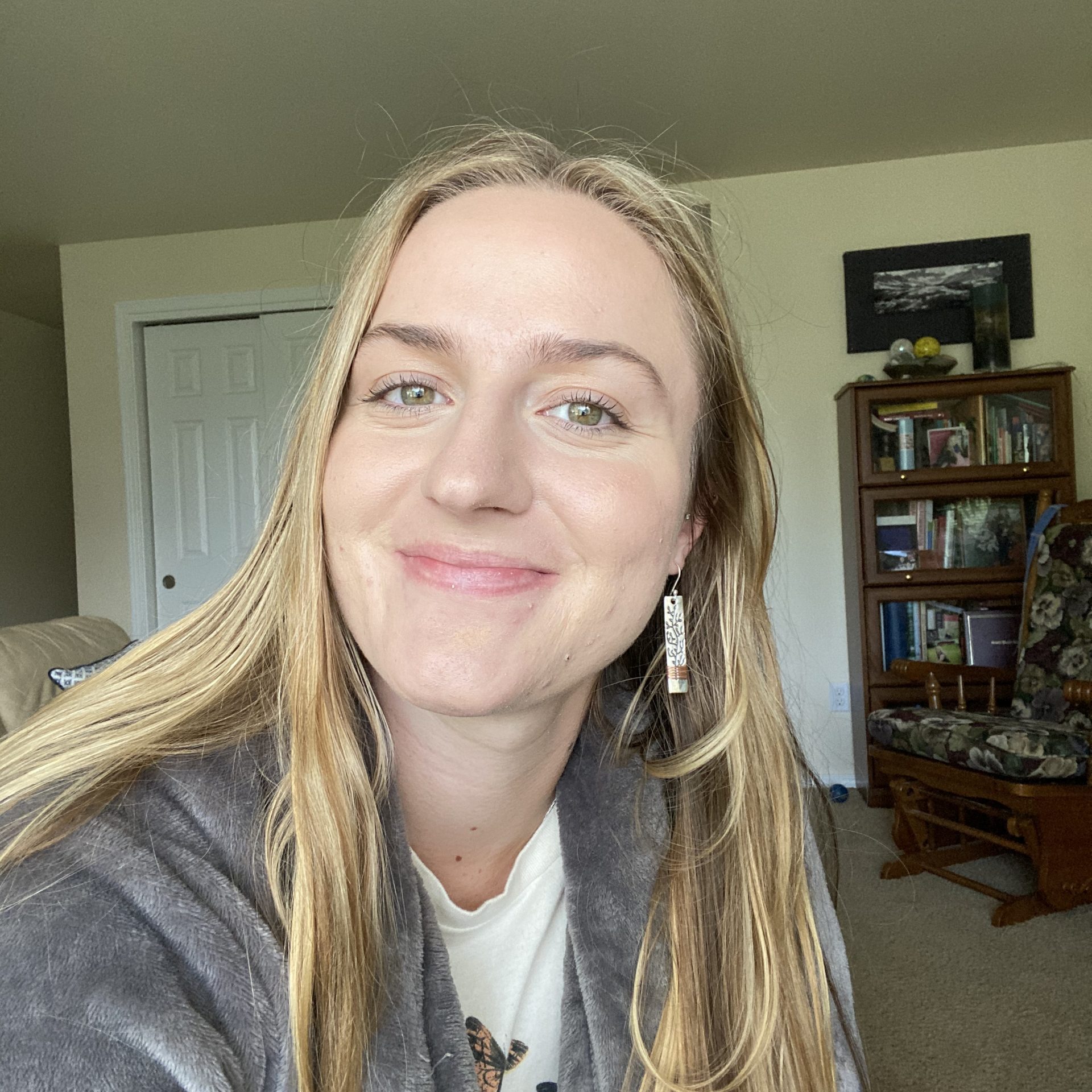 Laura Lothrop, Support Teacher
The driving force in Laura's life are the people and relationships around her, the imaginative world of writing and reading and any and all forms of exploration of the earth. Laura is from Lake Stevens, Washington, and moved to Portland in Fall of 2020. She is thrilled to be working at Wild Lilac because of its zealous devotion to inclusion, equity and anti-bias curriculum. Laura is highly relationally motivated and seeks to understand and learn the unique attributes, strengths and quirks of all youth she interacts with. Within education and learning, it is her goal that all children would feel free to present their authentic selves, learn about who they are and who they want to be, and grow in respect, curiosity and kindness for those they do not fully understand, along with those in the classroom and in their city.
Laura studied English Literature, with a concentration in Creative Writing, at Seattle Pacific University and strives to use the many facets of narrative form to teach, inform and spur questions in children about their world, themselves and each other. Before Wild Lilac, Laura was a gardener, high school paraeducator, coach of elementary aged children, tutor of middle schoolers, and camp counselor for three summers. Education, writing, sustainability and childcare feel like the most meaningful fields of work and vocation that Laura could possibly work within and engage with because she believes human connection and relationship is the most important, foundational joy and opportunity we share in our lifetime. Laura loves being outside amongst the evergreens of Washington and Oregon, hiking in the Cascade Mountains, and tending to her forty-two plants. She is excited to have the opportunity to encourage the youth of Wild Lilac and feels grateful to work with children and learners during this season while gaining a new appreciation and love for the earliest years of youth education.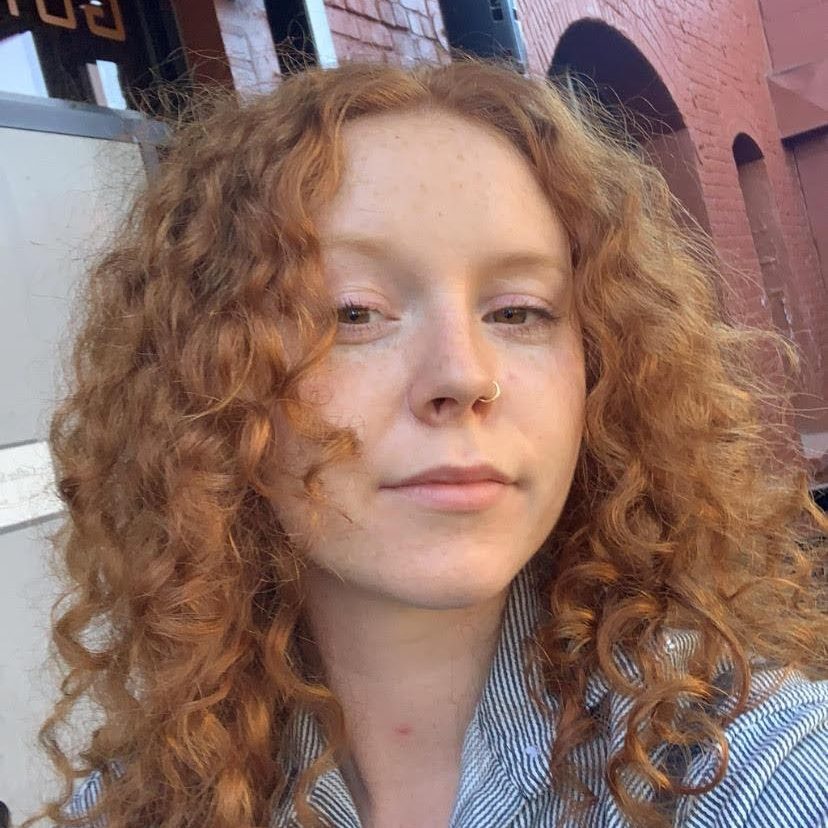 Montana Kent, Support Teacher
Montana believes in guiding children through learning and playing. She practices radical acceptance in her daily life and is always eager to learn from the children she works with. She recently finished her Associates in Sciences at PCC and is applying to Nursing schools in the fall, where she will study to become a Nurse-Midwife. She has worked as a nanny for children up and down the west coast and has spent summers volunteering at a Waldorf School in California. She moved to Portland two years ago and was thrilled to find a community like Wild Lilac to join and grow with. Montana believes that every moment in life is important and impactful. This is especially true when working with the smallest of our communities. While she feels as though she has so much to teach the children at Wild Lilac, her favorite part about working with preschoolers is what they are able to teach her.

Mariah Kehler, Support Teacher
Teacher biography coming soon.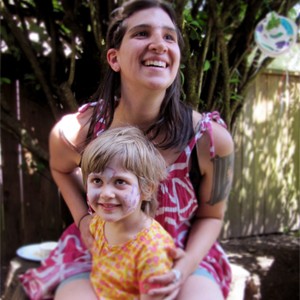 Michelle Marino, Chef and Garden Coordinator
Michelle has been cooking for Wild Lilac for over ten years now. Having grown up in Northern New Jersey amidst a large Italian family, Michelle spent a great deal of time in the kitchen as a child, interacting with the aromas and textures of foods prepared by the many cooks in the family. Meals were long and celebratory, despite the occasion, and love and laughter was always in abundance. After moving to Portland almost ten years ago, working an odd job making bread and boiling bagels in the wee hours of morning, Michelle found the loving community of Wild Lilac.
Michelle was immediately drawn to the way children are given space and time to explore the world around them. It was evident that cooking for children was going to be so much more than just preparing meals, but in sharing the experience with individuals who are so eager to engage in the whole process. In recent years, Michelle has been interested in urban farming, eventually transforming a barren yard of her own into a haven for plants and flowers, for birds and insects. Michelle now supports Wild Lilac's Kitchen and Learning Garden, where children can grow and nurture plants, and also experience and prepare foods in the Kitchen Studio, adjacent to our kitchen. Michelle believes strongly in the farm to table connection, and that inviting children to help grow their food can inspire them to go deeper, to develop trust, and to ultimately try and maybe even enjoy new foods.
In her time outside of school, Michelle likes: spending time in her garden with her partner and fellow plant lover Jesse; foraging for natural materials; pressing flowers; and visiting the ocean.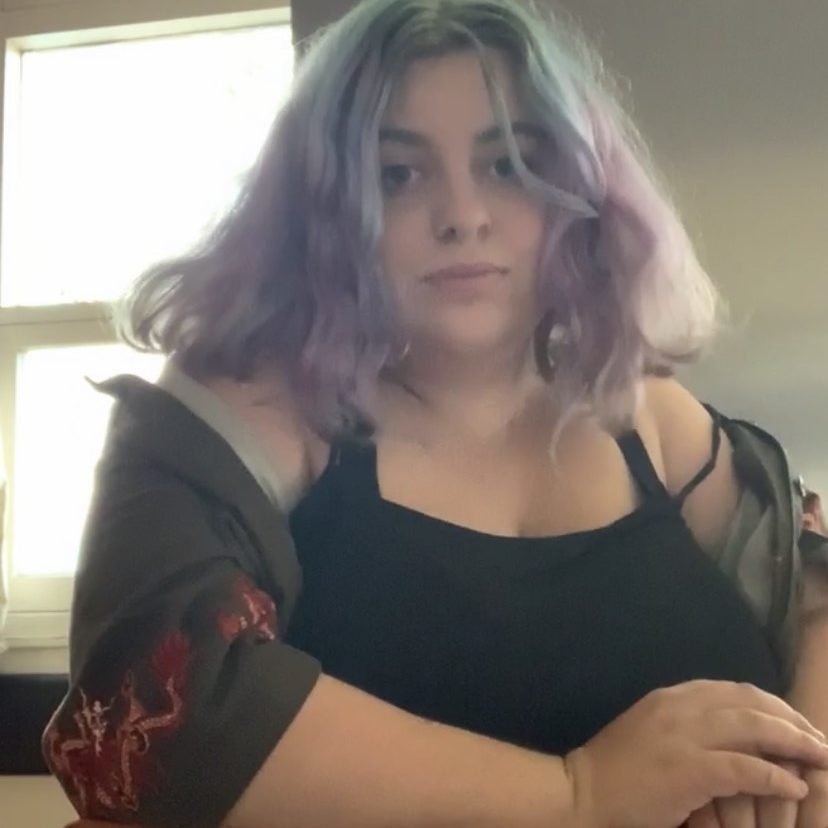 Indigo Vieten, Kitchen Assistant
Indigo (they/them) was born in the San Francisco Bay Area and grew up cooking and gardening, in elementary school they started her own cupcake bakery while attending garden and farming classes their elementary school offered. They have gone on to work in multiple kitchen environments throughout their life. Through high school they volunteered at a community project kitchen learning how to prepare healthy and proven healing foods for about 120 clients with terminal illnesses and their families. When Indigo was 15 their first sister was born, and at 17, their second, they have been helping to raise them ever since then. After graduating, they worked for a summer as the head chef at a Girl Scout camp near San Diego. 
Indigo has now moved to Portland to start College for art and psychology and is excited to join the Wild Lilac kitchen team!