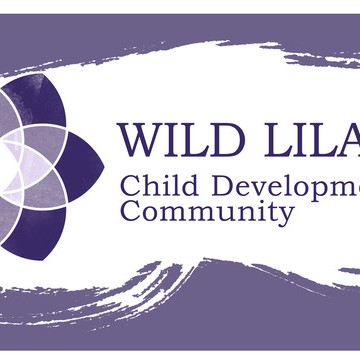 Beverly Ajie, PhD – Executive Director
Biography coming soon.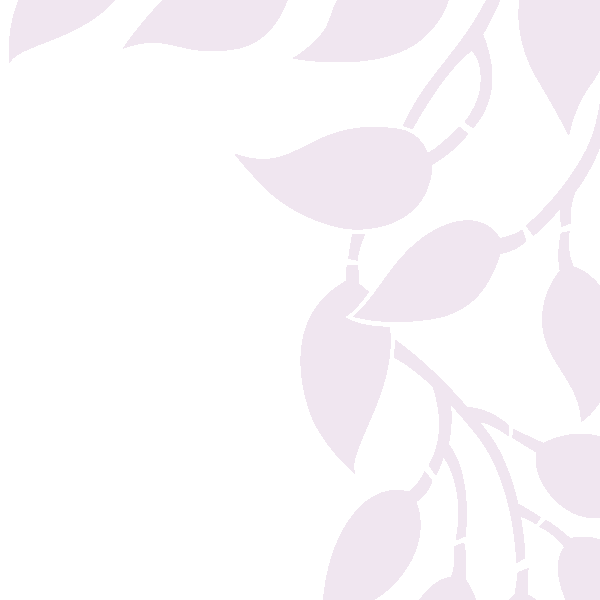 Zoe Bade, Teacher
Teacher biography coming soon.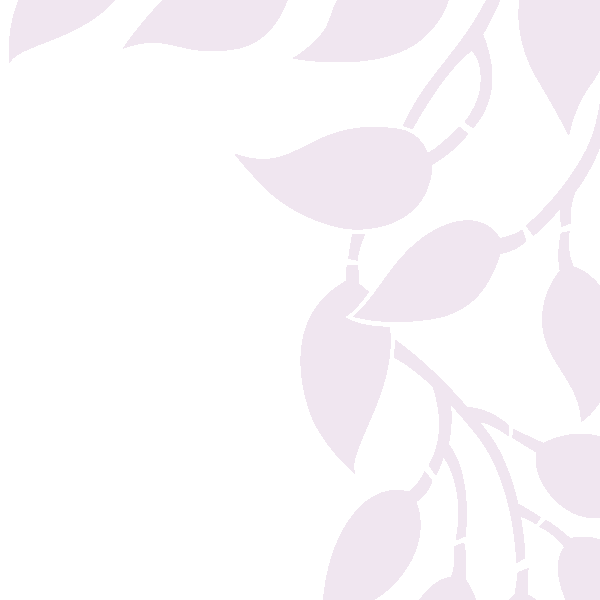 Emmalyn Burns, Teacher
Teacher biography coming soon.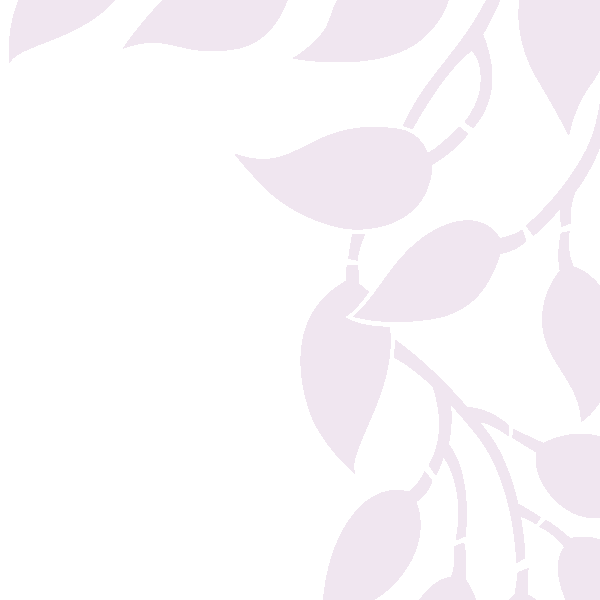 Benny Krecklow, Support Teacher
Teacher biography coming soon.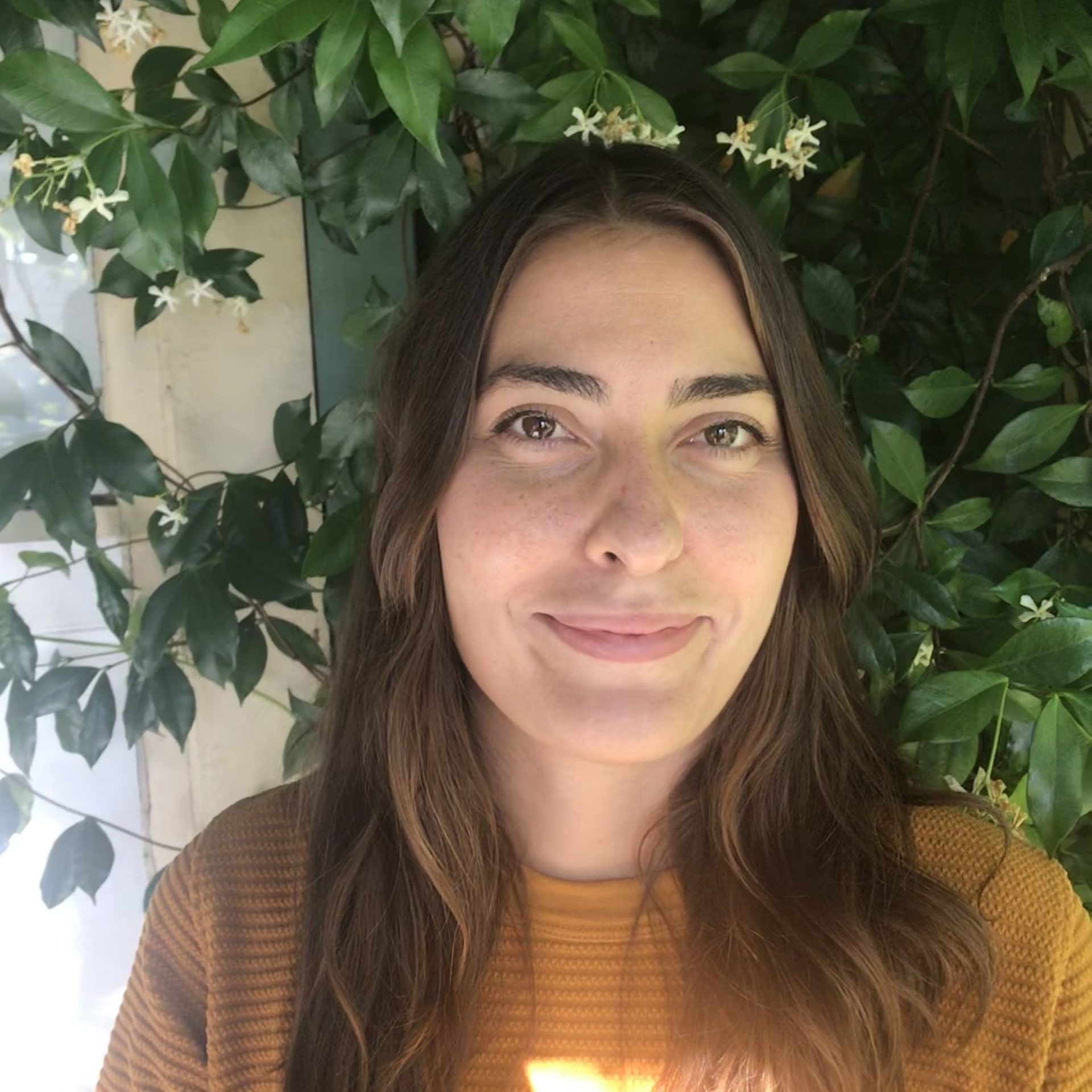 Caitlin Jones, Teacher
Caitlin grew up in New Jersey but has moved back and forth between the east and west coasts over the years. She started working with children after graduating from Syracuse University at a middle school in San Diego and has continued to work with them over the past eleven years. She's been a teaching assistant, Americorp member, and special education aid. Most recently, she has spent the last four years working with infants and toddlers. She is amazed at how quickly children develop and how important the first few years of life are. She hopes to be a source of support and guidance for the children she teaches. She's excited to learn and grow with the Wild Lilac community and to collaborate with children, staff, and families.
Caitlin recently moved from Los Angeles and is looking forward to trying all the amazing food in Portland, biking around less crowded streets, and experiencing seasons again! She also loves block and letterpress printing.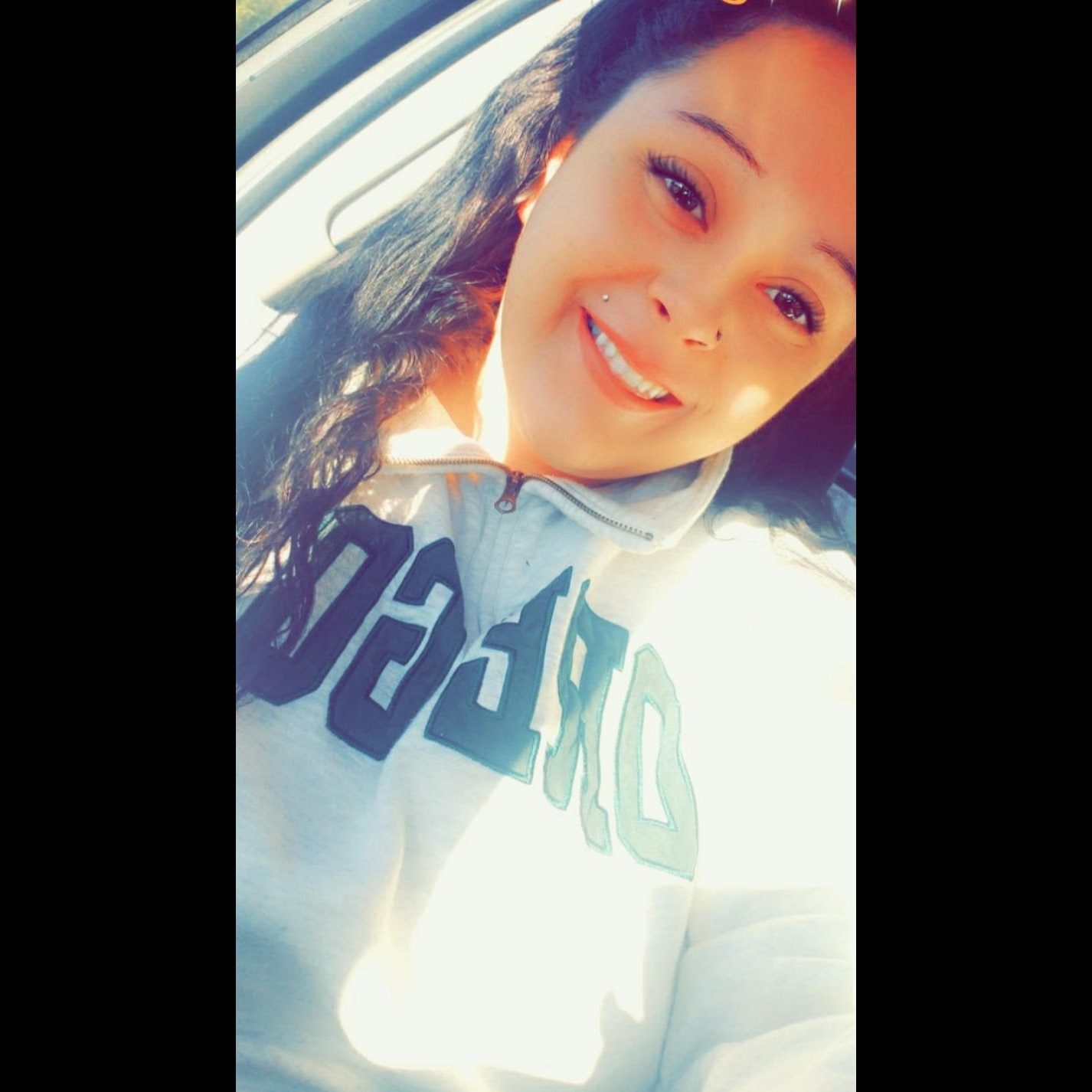 Mariah Kehler, Teacher
I was born and raised in Portland, Oregon and graduated from Reynolds High School. I have been providing child care for 6 years and counting! I love what I do and getting to provide the care that children need. I started out in early childhood education at Reynolds High School and have worked in both certified family programs and certified centers with ages ranging from 6 weeks to 10 years of age — and I enjoy all ages! I believe in giving the best support to children through helping them independently pursue their interests. I can't wait to learn so much through teaching at Wild Lilac and continue to better educate myself.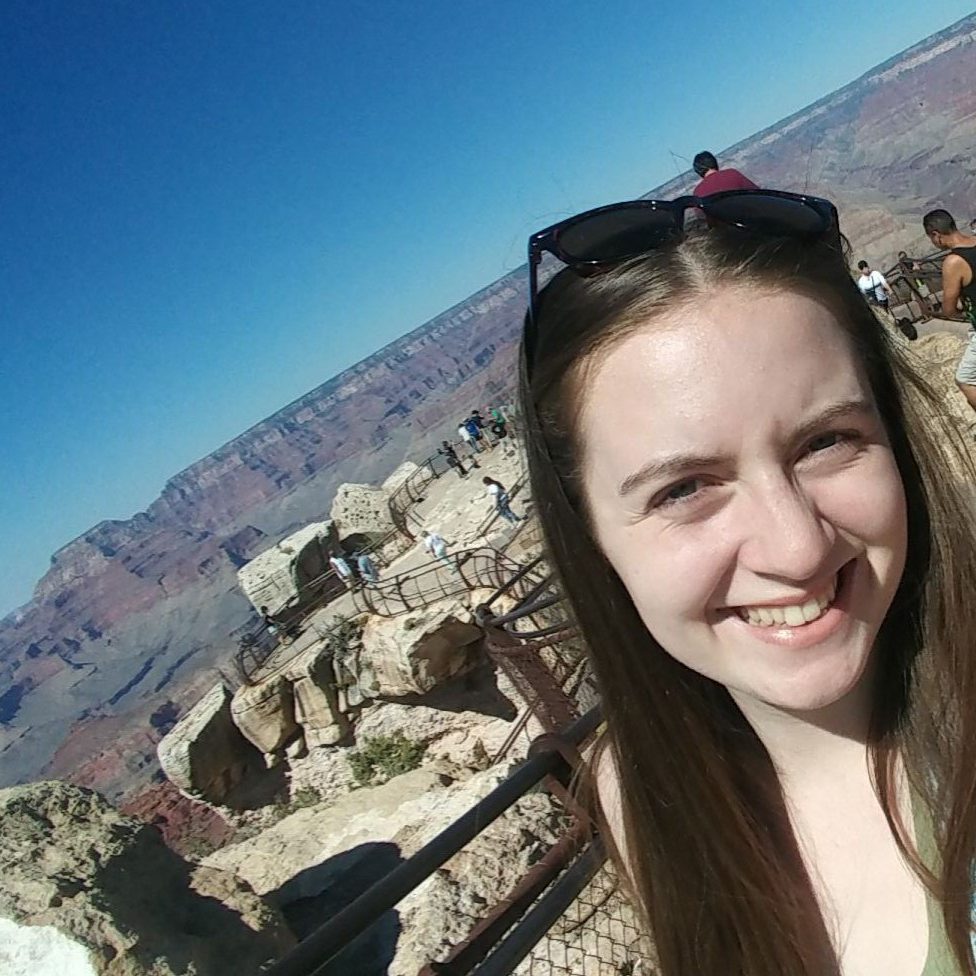 Ashlynn Darling, Support Teacher
Hi! My name is Ashlynn Darling. I have an Associates in Early Childhood Education and I started at Wild Lilac in June. I've been subbing here through the summer, so I've gotten a chance to meet all of the kids in this school. I'm excited to be working with this group this year!
I was born and raised in Portland, but I've traveled along the west coast quite a bit. I love going to new places and trying new things, but I am also quite the homebody. I spend a lot of days at home, baking, crocheting, reading, or watching a good movie. I'm a very creative, out-of-the box type thinker, so I like to try a lot of new activities. They don't always work out the way I plan them to, but that's just a part of learning!
I look forward to getting to know everyone and I can't wait to see where this year will take us!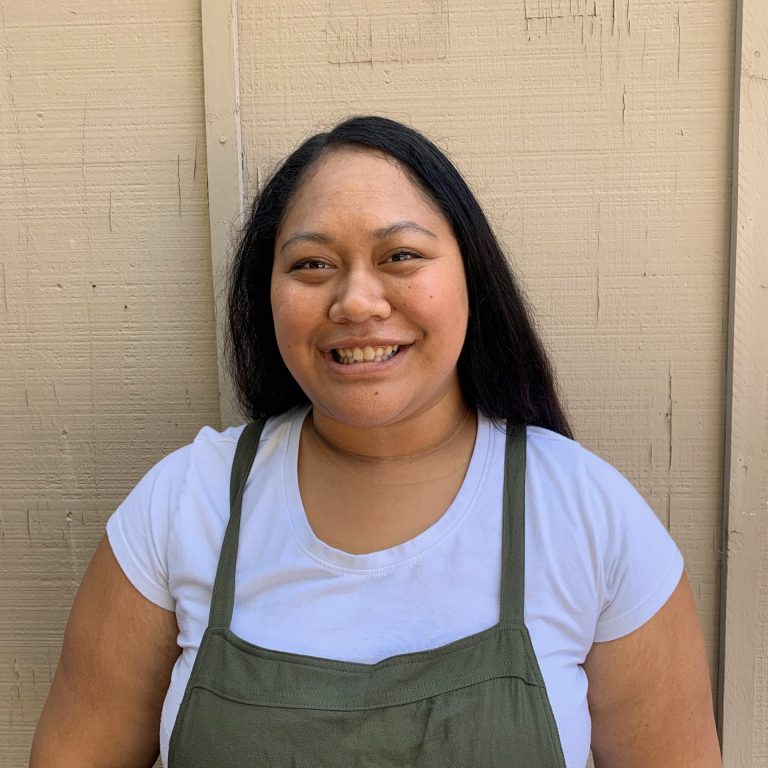 SANOE KAAUMOANA-KALILOA, Teacher
Sanoe was born on the beautiful island of Kauai. Although most of her family still resides there, she has spent most of her life here in the mainland. Would she ever want to move back? Family and delicious food bring her back to the islands often, but she has no desire to stay. Sanoe appreciates the changing of seasons and wouldn't want it any other way.
Sanoe started her journey at Wild Lilac in 2016 as a practicum student from the Mt. Hood Community College Early Childhood Education Program. She then graduated with her Associates Degree in June of 2017. Soon after she became a teacher and has worked in a number of classrooms, however, she has found that her focus is with infants and toddlers. She is excited to be entering her fourth year as a co-lead teacher in the Daffodil room.
Sanoe believes that children deserve a space that supports their emotional, social, cultural and educational needs. Wild Lilac has given her a place to explore her passion and help mold young minds. She is committed to student success inside of the classroom and in life. And like Breanna, Sanoe, believes that teachers are lifelong learners and has found that every cohort of children that she works with has something new to teach her. She is looking forward to seeing what this group of children will have in store!
Outside of the Wild Lilac community, Sanoe enjoys hosting backyard parties for family and close friends. Her favorite appetizer to prepare is a fancy charcuterie board. She loves to be on the water, swimming, kayaking and riding jet skis. Her love for the outdoors expands to winter sports as well. She and her family are skilled in skiing, snowboarding and riding snowmobiles. Although Sanoe's heart longs to be outdoors, she feels that no place is better than home. Sanoe is engaged to her fiance, David and the two have been together for 5 years. This year she will be deep in wedding planning mode as she embarks on this new journey. Sanoe has two dogs, Daisy and Marilyn and two cats, Mazikeen and Binx and together they like to cuddle on the couch binging tv shows and drinking warm beverages.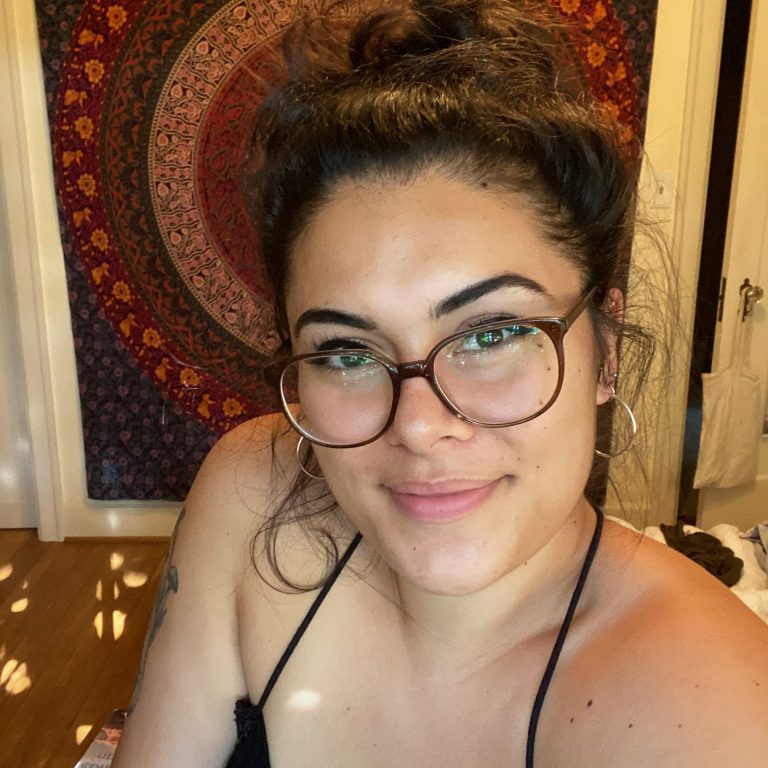 Breanna Williams, Teacher
Breanna is so excited to start a new year in the Daffodil classroom, her fifth year as a lead teacher at Wild Lilac. She first came to the center as a practicum student in the Tulip classroom in 2016. She was captivated by the free spirits and powerful minds of the infants and young toddlers and knew that this was a program that she could get behind. Her passion for young children is primarily focused on infants and toddlers. Their young and malleable minds deserve so much attention and the milestones they achieve in their first couple of years are so important to future successes. 
She graduated from Mt. Hood Community College in June of 2017 with a degree in Early Childhood Education. She believes that teachers are lifelong learners and surrounding yourself with other passionate teachers and supportive families is so inspiring. The Wild Lilac community has so much to offer young children and she is looking forward to taking every opportunity she has to embark on happy and healthy adventures with Wild Lilac's youngest kiddos! 
Breanna strives to continuously celebrate and empower the individual differences and passions of all children. Unconditional care and respect to children is a core value that she associates with high self-esteem, creativity, and kindness. She firmly believes that creating strong relationships with the entire family will promote a child's best chances for success in discovering their capabilities as empowered, independent explorers in their own great big world. 
Outside of Wild Lilac, Breanna works with a dance program at Grant High School in Northeast Portland. She choreographs and designs routines in the style of contemporary, modern and jazz. She loves a feel-good dance party for toddlers too!!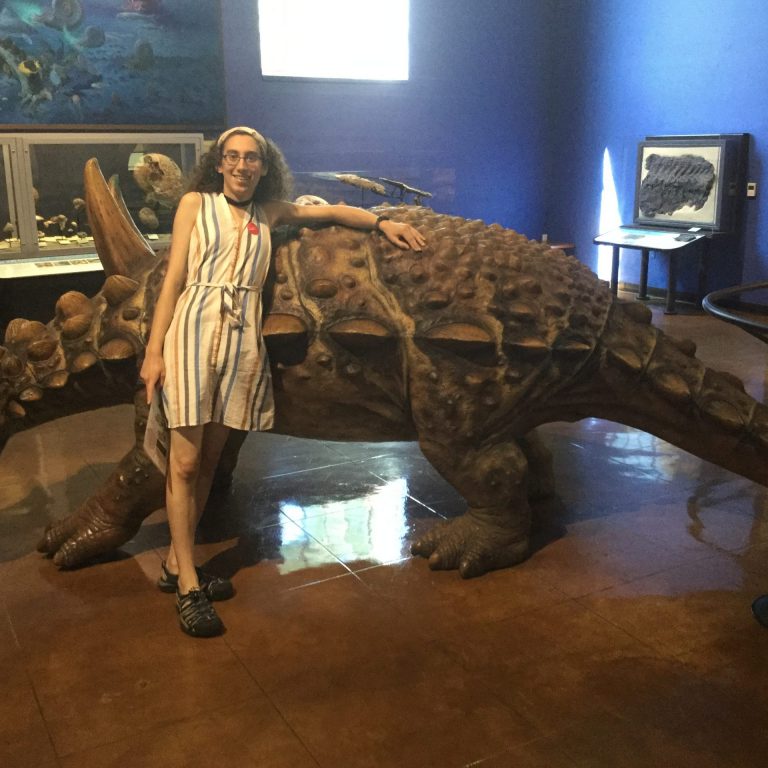 Harriett Enriquez, Support Teacher
Harriett (she/her) is from Annapolis, Maryland, and moved to Portland to pursue a studio art degree at Reed College, where she worked at the campus daycare prior to COVID-19. Since then, she's been looking to get back in the game with early childhood education, and is grateful to have landed here at Wild Lilac, where she's thrilled to be working with kids again and seeing how they grow and develop.
Having recently been in school herself, she brings the perspective of what it's like to be a self-directed learner, and her firm conviction that kids are people too lets her translate that across age boundaries. She sees her role as that of facilitator, helping kids set their own goals and achieve them; as an autistic adult, she's experienced with tailoring communication to fit people's needs and with the varied ways neurodiverse children interact with the world.
Outside of work, she juggles her involvement in the tabletop role-playing game development scene (grown-ups play pretend, too; they just make it a lot more complicated!), spending time with friends, and dreaming of a kinder and more enchanting world.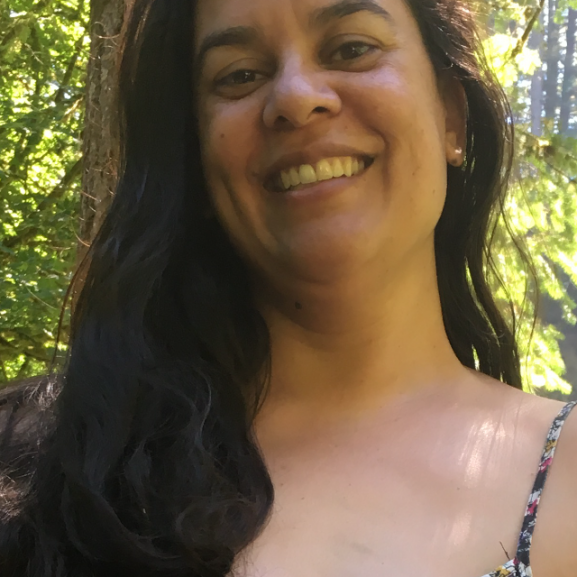 Valarie Gaitan, Teacher
Valarie was born and raised in San Francisco. Her interest in young children started with the birth of her first child. Her fascination with watching him develop lead to a heart-connected understanding of child-led learning. This motivated her to become an involved and passionate unschooling mom to her children and community for 12 years. She and her family moved to the Portland area in 2009.
After graduating from Mt. Hood Community College with a degree in early childhood education, Valarie joined Wild Lilac's teaching staff in 2017. She also has a degree in visual arts. She enjoys the energy of young children, and guiding them towards expanding their knowledge of the world around them by developing trusting relationships and following their interests.
Valarie has been studying compassionate communication skills for 11 years and frequently demonstrates this in the classroom. She finds that acknowledgement and acceptance of emotions using compassionate communication can facilitate understanding, listening and problem solving. She believes that compassionate communication along with exploration and choice in a play based environment can empower young children to become self regulated and motivated to learn about and understand their world with greater ease.
Valarie is also interested in music, art, knitting, crocheting, cooking, gardening, nature, meditating and spending time with her three children and fiancé, Robert.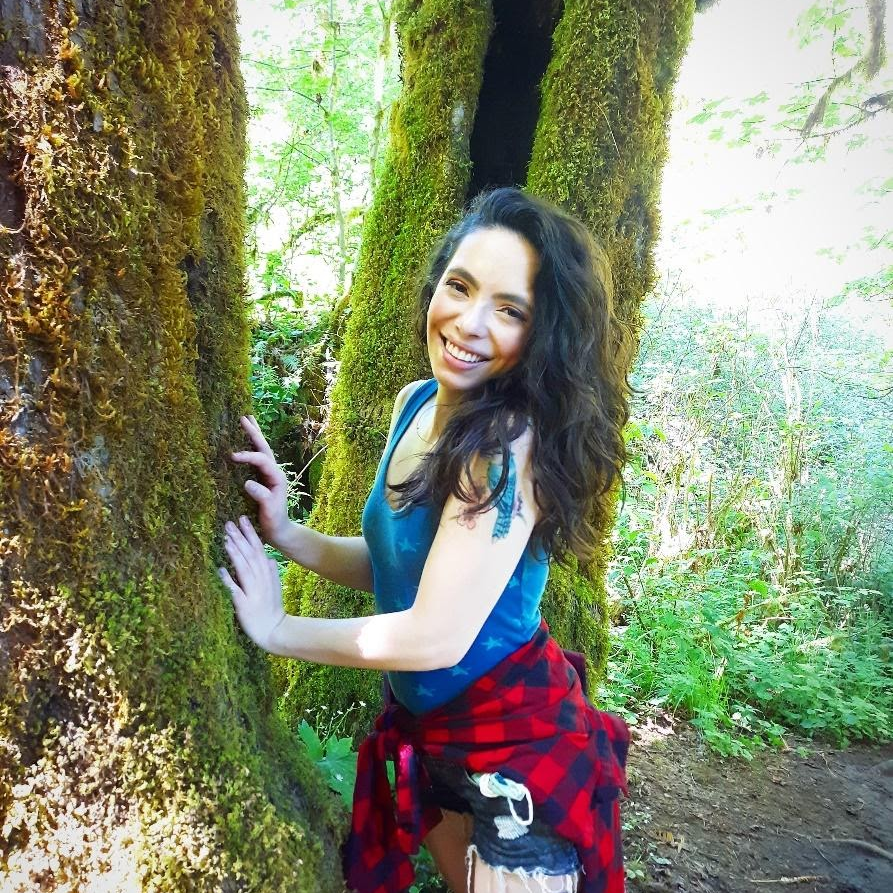 Cassandra Pangelinan, Teacher
This is Ms. Cassandra's first year working at Wild Lilac, but has been working with children since she was 15 years old! She has worked with toddlers, two's and three's, and absolutely loves working in Early Childhood classrooms! Ms. Cassandra has experience working in a private center, as a nanny and most recently, in a Head Start classroom. Circle time and reading are some of Ms. Cassandra's favorite preschool times, but she also loves painting and sensory play! Ms. Cassandra has experience in emergent curriculum, building socio-emotional curriculum and with the PBIS behavior support model. When she's not teaching, Ms. Cassandra lives with her boyfriend, brother, and silly cat Sylvester. She loves to sing, dance, act, read and write!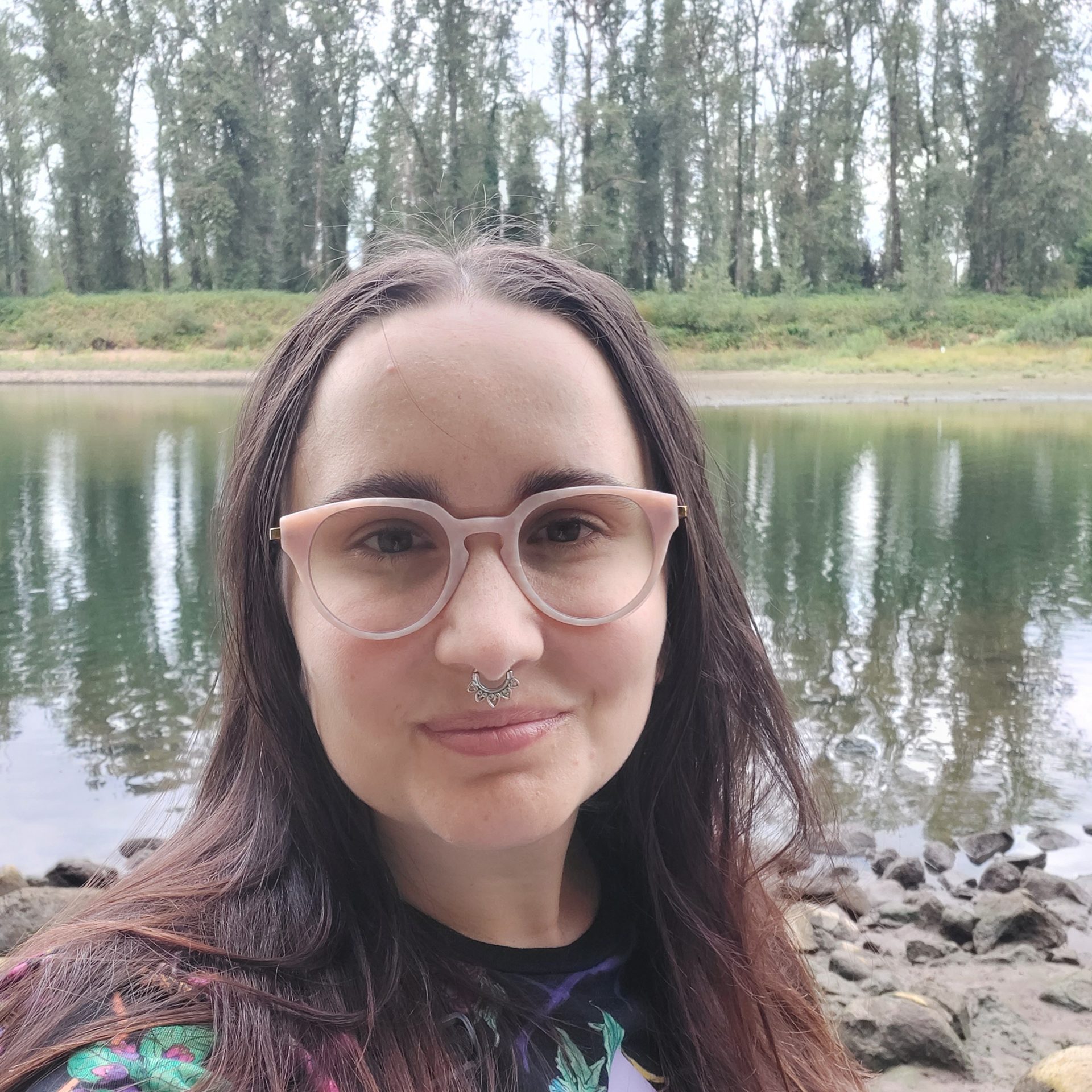 Rae Snyder, Teacher
This is my second year teaching at Wild Lilac! I am a neurodivergent human and my pronouns are she/they. My family includes my partner and best friend Sam, and mother to two daughters (Salem & Eleanor), a maine coon cat (Remi), and a ball python (Nagini). I enjoy playing board games with my family, going on long hikes, making art, playing piano, writing poetry, and identifying birds aloud when no one has asked me to. I love unplanned dance parties in the kitchen (and classroom)! I enjoy watching the moon move through its phases. I am a student of nature. I care deeply about the earth; our relationship to it and to all species who share it. I love working with children, especially, and I believe in them wholeheartedly. I am passionate about social justice and inclusion in our community. I love being a part of the Wild Lilac community, which shares my values and philosophy toward children and learning. I am very excited to get to know your children as whole humans and work together with them to build a community where we can connect, play, create, and learn!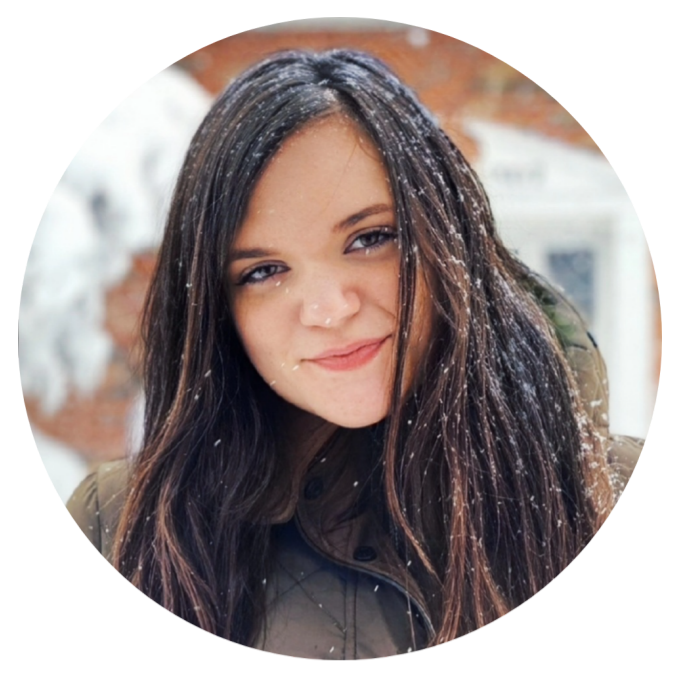 Delaney Crossan, Teacher
Delaney started her career in education 9 years ago at a housing program for single parent families where she tutored K-12 children and created an educational program for children ages 2-5. Delaney learned so many valuable lessons from this experience about cultivating strong relationships with families that have had a lasting effect on her approach to teaching.
Delaney fell in love with the Reggio approach to education through her work at a Reggio inspired school in her home state of Wyoming. She believes a child's wonder is truly something to behold and feels that the Reggio approach honors that wonder. Delaney wishes to create space for her students' innate curiosity and inspire a lifelong love of learning.
She is committed to anti-bias and inclusive education and often reflects on the Brené Brown quote "the revolution won't be televised because it will be happening in classrooms."
From guidance, to curriculum, to the execution of care tasks, all aspects of Delaney's approach to teaching are rooted in a deep respect and admiration for children. She considers herself an advocate for children and her greatest aspiration is to inspire others to regard children with the respect they deserve.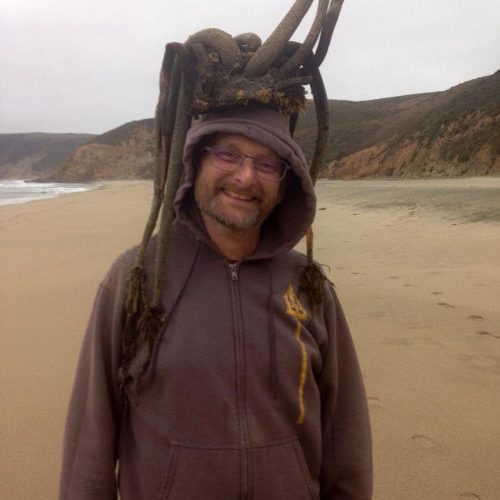 Tuan Hauptmann, Support Teacher
Tuan [Tu'anh] is originally from Denmark, and came to the states on a scholarship to study Art and Education. After school he moved to California, but was eventually and inexplicably drawn North by the wild beauty of the Oregon coast, and he has spend the last 15 years working as an early childhood educator in the Portland area.
He lives in the Foster/Powell area with his plant-nerd wife, his energetic 3rd grade son and the hamster 'Fluffball'.  As a family they enjoy hiking, beach-combing, gardening and board games…and the on-going challenge of finding the creamiest, yummiest organic non-dairy ice cream available.
After a long haul at Childswork Learning Center, Tuan is excited to transition to this new environment that also utilize the Reggio Emilia Approach.  "In a way I have been spoiled by working in a program with a strong commitment to a child-interest-driven & play based curriculum, and I don't think I could go back to a traditional preschool now, with their emphasis on a more 'top-down' approach. Play is a universal language and children can engage in play like Peek-a-boo long before they can talk or walk. In a sense it's one of the first extensions and expressions of self.  And therefore play and all its associated spheres, like art, music and community must be front and center in the curriculum deliberations, rather than an afterthought or filler between formal instructions
Autumn, Teacher
If asked to describe herself in so many phrases Autumn would say that the truth of any one person resists simplicity. When she's not waxing philosophic she's busy maintaining interests in things like reclaiming domestic skills as a form of resistance against capitalism, developing critical language around digital media, working toward a zero waste lifestyle, engaging in social justice for marginalized communities, and making experimental theater and glitch art. She's passionate about sharing these ideas with children as well as having them teach her to slow down and appreciate the moment she's in and the community she's a part of.
Adriana Ornelas, Teacher
I have 3 children of my own: a 15 year old boy, a 4 year old boy, and a 3 year old girl. I am Mexican American, born in California, raised in Oregon. I am fluent in both English and Spanish, and I plan on introducing some Spanish to the class. I began working in early childhood education when my oldest was 3 and beginning his preschool experience. I began with the intention of learning more about working with children and ways to help my own child at home. I enjoyed the experience so much that I decided to pursue early childhood education as a career, and began taking courses at Mt. Hood Community College soon after, while still working full time in the classroom. Last June I graduated with an A.A. in ECE. Whoo hoo!
I currently have 13 years of ECE experience in different programs, with different philosophies, different teachers, and teaching styles. I have done every job there is to do in a preschool center from bus monitor, cook, classroom aid, assistant teacher, lead teacher, center support, and previously an assistant director for 2 years at a Montessori preschool. Throughout that time I have had the opportunity to learn new methods, gain new skills, new perspectives, and as I continue to grow as a person, a parent, and as an educator, I hope to continue to add more of these tools to my skill set.
My belief if that each child is unique, each child develops at their own pace, and that we as educators are here to encourage and support each child as they grow into their curiosity. I want both parents and children to feel comfortable, safe, and protected, when coming to school. If there is anything I can do to help with this please let me know. If you have any questions for me please feel free to reach out to me in the classroom or via email. I will be doing my best to introduce myself to those I have not yet met, and getting to know everyone better.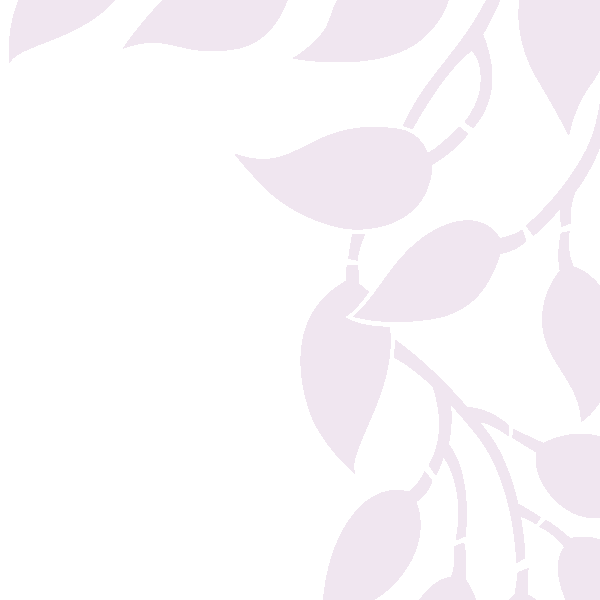 Thazin Win, Support Teacher
Teacher biography coming soon.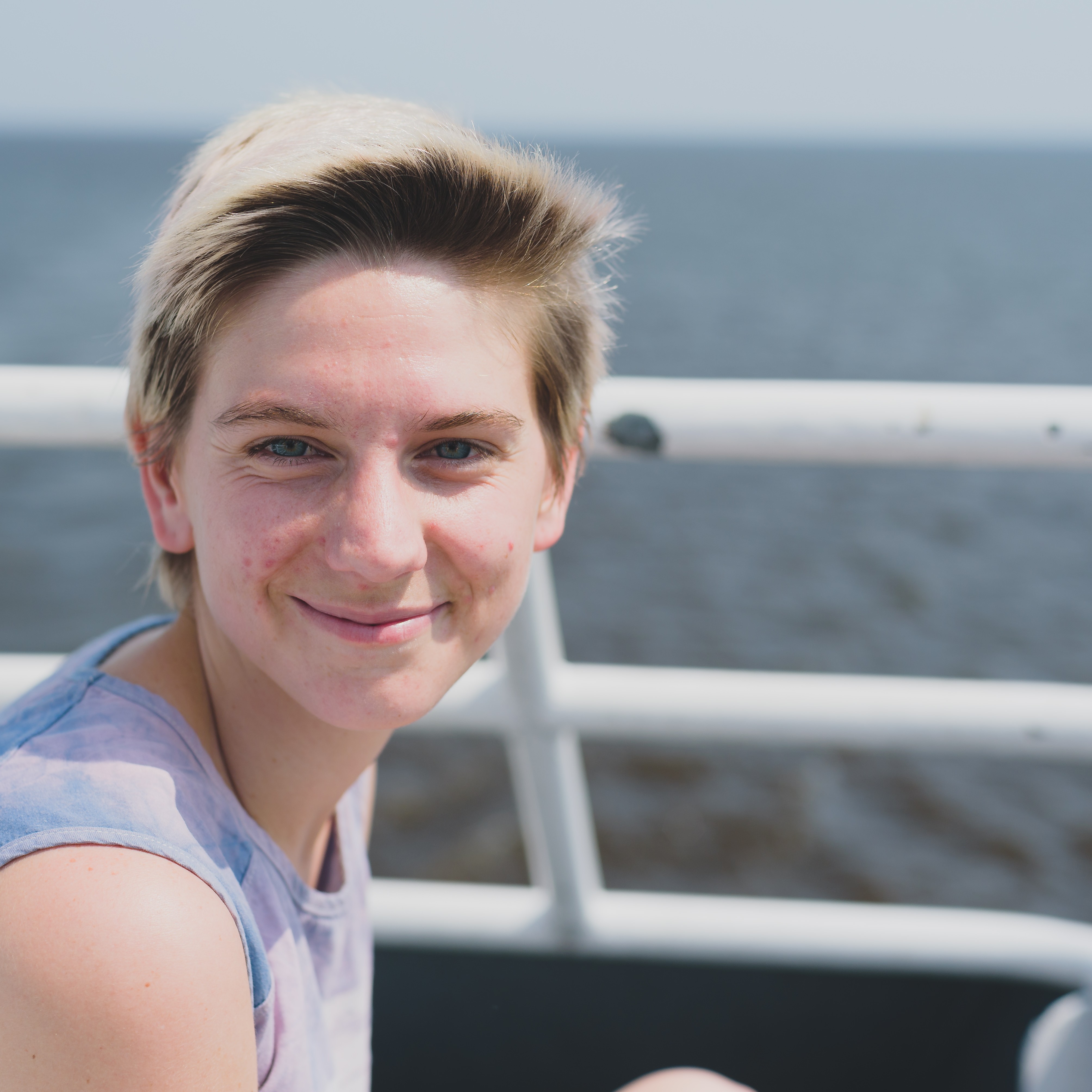 Em Holland, Infant-Toddler Mentor Teacher + Studio Coordinator
Em (pronouns: they/them) was born and raised in Minnesota with their parents and sister. Em graduated from Hamline University in St. Paul, MN with a BA in Women's Studies and Sociology. Shortly after graduating they found their first teaching job as an assistant teacher at a Montessori school and fell in love with teaching young children. They have been working with children in centers for the past seven years and were a lead teacher at a center here in Portland for three years before joining Wild Lilac's staff in 2018. They bring their passion for social justice and grassroots resistance to teaching by fostering critical thinking in children and instilling a love for their community, the world, and those around them. Em believes that creating a safe, supportive environment in the first five years of a child's life is integral to development and aids in strengthening our communities. They are truly excited to continue teaching in the Wild Lilac community this school year! In their free time, you can find Em hanging with their dog Keno, making zines, reading, and practicing SFX and drag makeup.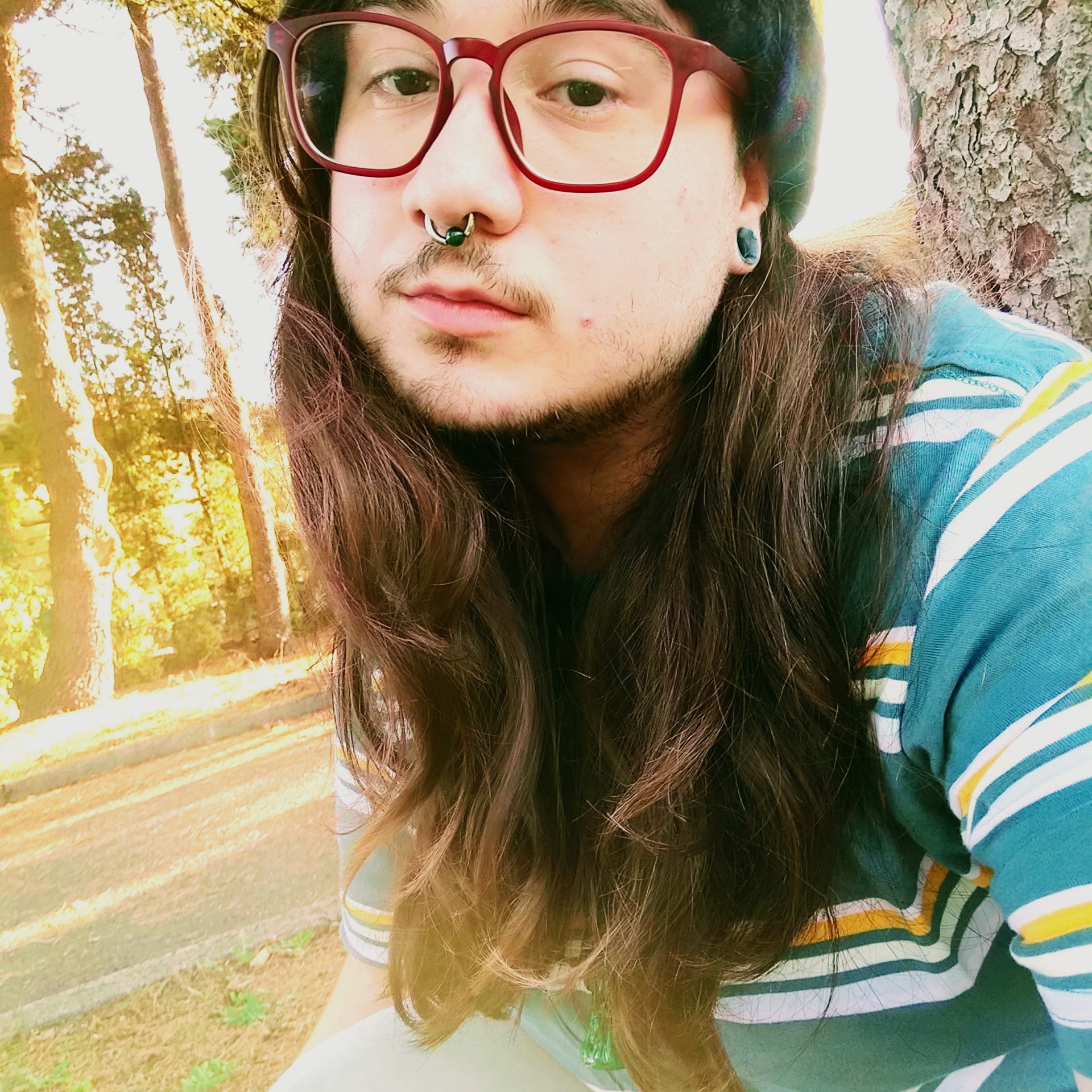 Celadon River, Support Teacher
Celadon River, or better known as just River, is new to Wild Lilac for the 2021-2022 school year! Originally from New York City, he moved to Washington state to pursue higher education at The Evergreen State College in Olympia, but ultimately elected to travel the country in late 2015. Between 2016 and 2018, he lived in both Oregon and Washington, attempting to find his own rhythm in each place. He eventually settled down in Oregon in 2018.
In 2019, he discovered an educational nonprofit in Portland called Outside the Frame where he was a Peer Mentor for 2 years. He educated homeless and marginalized young adults from ages 18-25, and occasionally older high schoolers, on how to use professional camera equipment and video editing software. He co-wrote a short film called We're Still Here, a narrative focusing on the increasing disappearances of young indigenous women in United States territory. He also taught multiple mini-workshops on screenwriting, improv, camera operation, and storyboarding.
He joined the Wild Lilac community in Summer 2021 as a substitute, and is now glad to be part of the team as All-School Support. He is acquainted with students of each and every class, and enjoys being able to fill the gaps to help maintain the flow of the day. He believes that children are autonomous, intelligent, and benefit from being given the ability to choose. As a teacher, he values communicating with children in clear and age-appropriate ways that keep them informed as well as comfortable. He practices imagining the imagination of the child in order to empathize with their current view of their world. He hopes to continue and improve in his educating work for many years to come!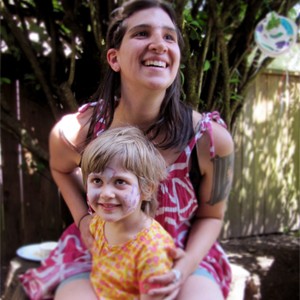 Michelle Marino, Chef and Garden Coordinator
Michelle has been cooking for Wild Lilac for over ten years now. Having grown up in Northern New Jersey amidst a large Italian family, Michelle spent a great deal of time in the kitchen as a child, interacting with the aromas and textures of foods prepared by the many cooks in the family. Meals were long and celebratory, despite the occasion, and love and laughter was always in abundance. After moving to Portland almost ten years ago, working an odd job making bread and boiling bagels in the wee hours of morning, Michelle found the loving community of Wild Lilac.
Michelle was immediately drawn to the way children are given space and time to explore the world around them. It was evident that cooking for children was going to be so much more than just preparing meals, but in sharing the experience with individuals who are so eager to engage in the whole process. In recent years, Michelle has been interested in urban farming, eventually transforming a barren yard of her own into a haven for plants and flowers, for birds and insects. Michelle now supports Wild Lilac's Kitchen and Learning Garden, where children can grow and nurture plants, and also experience and prepare foods in the Kitchen Studio, adjacent to our kitchen. Michelle believes strongly in the farm to table connection, and that inviting children to help grow their food can inspire them to go deeper, to develop trust, and to ultimately try and maybe even enjoy new foods.
In her time outside of school, Michelle likes: spending time in her garden with her partner and fellow plant lover Jesse; foraging for natural materials; pressing flowers; and visiting the ocean.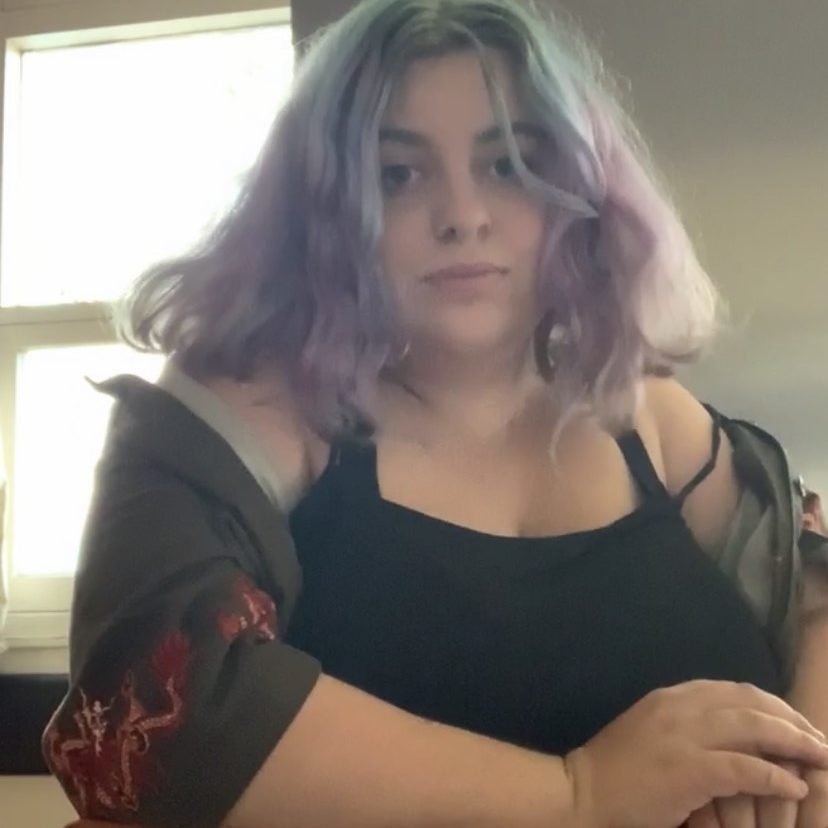 Indigo Vieten, Kitchen Assistant
Indigo (they/them) was born in the San Francisco Bay Area and grew up cooking and gardening, in elementary school they started her own cupcake bakery while attending garden and farming classes their elementary school offered. They have gone on to work in multiple kitchen environments throughout their life. Through high school they volunteered at a community project kitchen learning how to prepare healthy and proven healing foods for about 120 clients with terminal illnesses and their families. When Indigo was 15 their first sister was born, and at 17, their second, they have been helping to raise them ever since then. After graduating, they worked for a summer as the head chef at a Girl Scout camp near San Diego. 
Indigo has now moved to Portland to start College for art and psychology and is excited to join the Wild Lilac kitchen team!