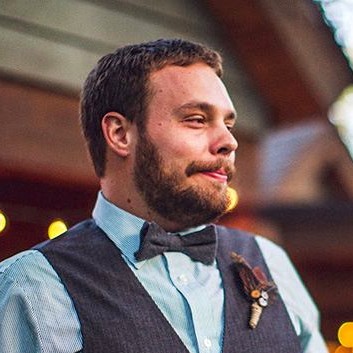 Stephen Karmol, Executive Director
Stephen brings over a decade of experience as a teacher and administrator in a wide variety of educational settings to Wild Lilac.
His early experiences through AmeriCorps as support staff for kindergarten students who had recently immigrated to the United States ignited a passion for serving diverse children and families. He next spent several wonderful years as a kindergarten teacher at The Island School, a progressive elementary school on Bainbridge Island, Washington. There he developed a deep appreciation of an approach to education based on respect for children and their vast capabilities. After completing the Master in Teaching program at The Evergreen State College, Stephen was hired as a teacher at Wild Lilac, and Wild Lilac has felt like home ever since.
As the Executive Director, Stephen is dedicated to fostering an inclusive learning community that welcomes and honors all of its children, families, and teachers. Stephen believes Wild Lilac should provide:
unconditional acceptance, care, and respect for all children and families;
inspiring environments alive with possibilities for children to play, explore, build relationships, and create together;
nurturing guidance practices that cultivate children's social and emotional growth through a constructive, empowering approach to conflict resolution;
a staff of highly skilled, philosophically-rooted teachers who are passionate about supporting children's learning, connecting with families, and building a shared learning community.
While there are exciting new plans forming and changes taking place at our school, Stephen remains committed to the heart and vision of Wild Lilac—a program that honors all children, families, teachers.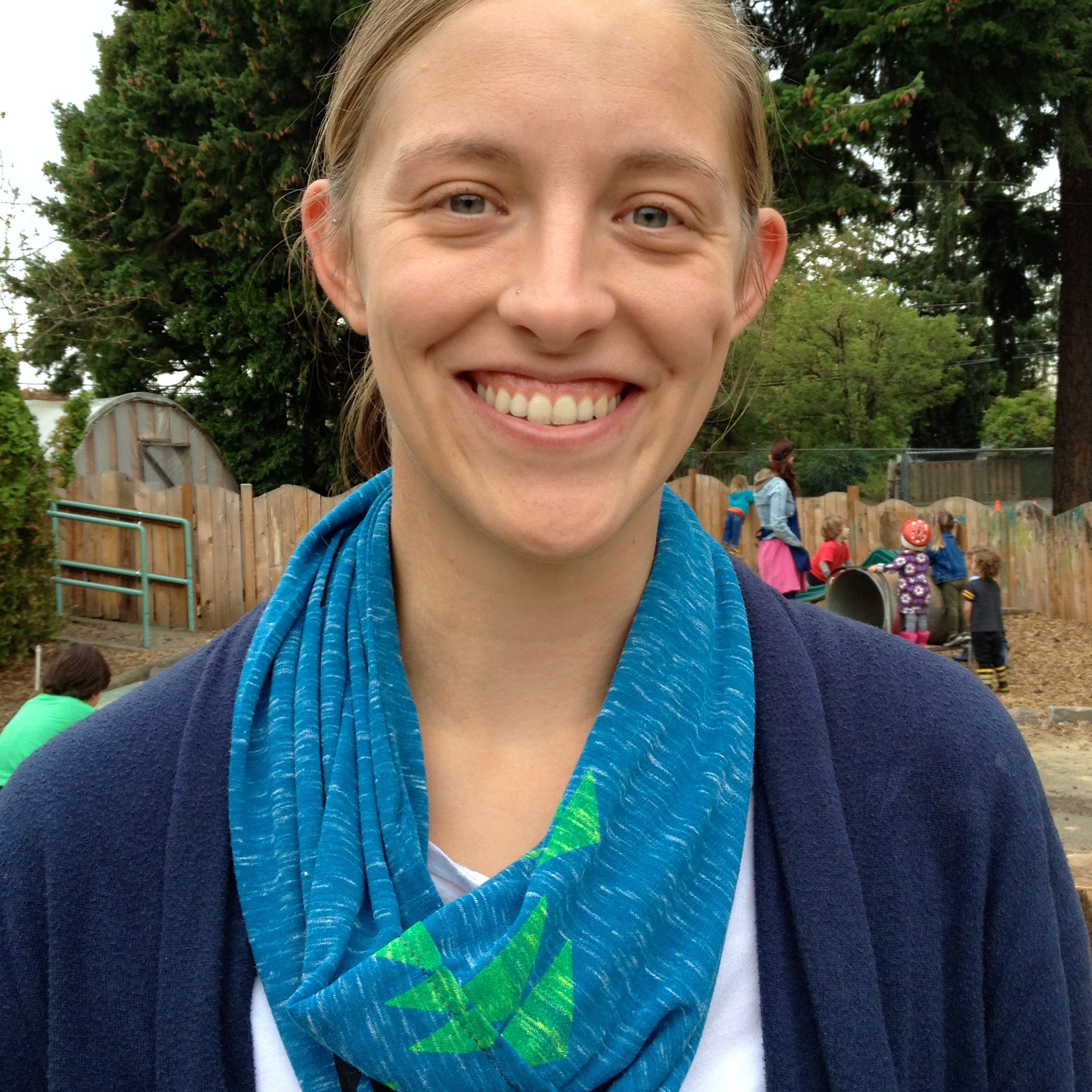 Lindsey Walsh, MS – Enrollment Coordinator
Lindsey is thrilled to be working with the Wild Lilac team as Enrollment Coordinator. Lindsey was born and raised in Reno, Nevada where she studied at the University of Nevada, Reno and earned a Bachelor of Science degree in Human Development and Family Studies with an emphasis on Child and Infant Development. Lindsey also holds a master's degree in Curriculum and Instruction with a specialization in Early Childhood Education from Portland State University.
Lindsey has worked with infants, toddlers, and their families for the last eleven years. In July 2015 she traveled to Italy with 3 other Wild Lilac educators to participate in a study tour of the schools of Reggio Emilia. During this experience, she was able to reflect upon her own practice as well as develop a deeper understanding of quality care and education for young children.
Lindsey believes that young children should be free to learn and explore through play, inquiry and investigation. As a teacher, she fosters this learning by creating a welcoming, engaging, and nurturing environment, expanding curriculum based on children's interests, and treating all children with respect and dignity.
In her free time, Lindsey enjoys gardening, reading, cooking, camping, traveling, and spending time with family and friends.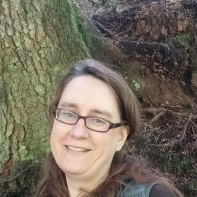 Jennifer Fox, Community Development Coordinator
Raised as a Navy child who moved frequently, Jennifer is content to have grown roots in Portland since 1996.  She's also happy to join the Wild Lilac team after 12 years as a stay-at-home parent.    During those 12 years, she kept busy loving her three children, constructing her family's home, leading parent support groups, starting a PTO, volunteering in her children's classrooms, running school auctions, producing women's events, and serving on the Wild Lilac Board of Directors.  Jennifer values giving back, and since two of her children are Wild Lilac alums, she's excited to help Wild Lilac fulfill its mission.
Prior to her years of volunteering and focusing on her family, Jennifer worked in public relations for Multnomah County Library and Sapling Corporation, an international financial services firm.  She graduated summa cum laude from Washington State University with a BA in English and a minor in Business Administration.
Jennifer loves reading, hiking, planning parties, going on spiritual retreats, finding treasures in thrift stores, and hanging out with her family.  She's a stand for literacy and a strong advocate for women and girls.
Gicela Salvador, Teacher

Gicela Salvador is from El Salvador and moved to Vancouver, Canada in 2008 to start her schooling. Since High school she knew that she wanted to work with children and to become a teacher. Gicela went through the Early Childhood Care and Education program at the Vancouver Community College for two years. She was very lucky to get a part-time job in the field while still in school at the University of British Columbia, where she worked as an Assistant Early childhood Educator in a multi-aged program.
While working with children from 18 months to 5 years old she discovered her interest in infant and toddler development, so she decided to go back to school to take a post basic in infants and toddlers. Gicela has worked with infants for the past two years and enjoys working and discovering new things with them. She moved to Portland, Oregon in late 2013. This is her third year as a teacher at Wild Lilac.
Gicela enjoys the beautiful state and all the nature. In her free time she loves to read, cook and go for walks, she also likes to travel and to discover new cultures and countries.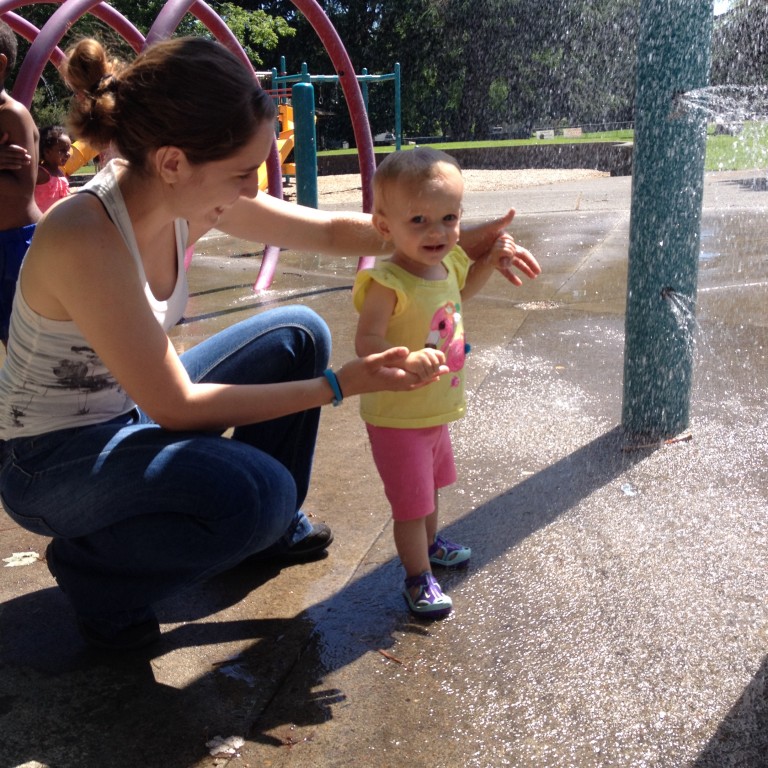 Melody Peek, Teacher
Melody began her time at Wild Lilac as a practicum student in the Bluebell classroom, and has been delighted to transition into a full-time teaching position in the Wild Lilac community. Melody graduated from the Early Childhood Development and Education program at Mt. Hood Community College this past spring and is working toward receiving her Associate's Degree this coming winter.
Melody's early childhood career started when she was young. Since she was a little girl she dreamed of becoming a person who would care, love and support children. She stood in awe at the things children could do and learn. Lucky to have grown up being able to explore many different learning experiences, Melody aims provide the same to the children in her care, allowing them to learn on their own terms. She strives for children to be risky and daring in a safe and comfortable learning environment.
Melody was raised in the deep depths of a farm town. She currently lives in Estacada with her family which includes a sweetheart, a puppy, and two horses. In her free time she enjoys quality time with her horses, hiking, and going on roadtrips.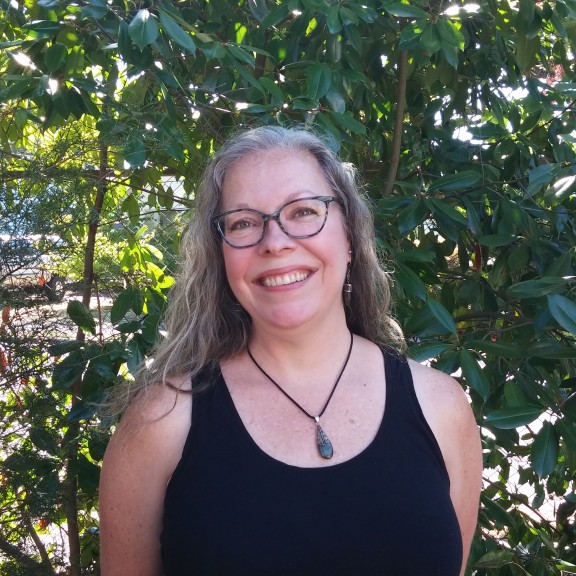 April Axton Ruggiero, Teacher
April resides in SE Portland with her husband Michael, their son Anthony, dog Sierra and the newest member of the family, Bonnie the Bunny, whom they adopted from Wild Lilac at the end of the 2014/2015 school year.
April's decision to work in Early Childhood Education stemmed from her desire to spend more quality time with her son, now 8 years old and entering 3rd grade at Arleta School. She discovered how fulfilling it is to work with children while volunteering for various school and sports activities. She realized how much she truly enjoyed spending her time helping children discover the world around them and share in their sense of wonder as they reached new heights. The love, laughter and joyful delight that is a part of everyday life at Wild Lilac makes each moment special.
April is looking forward to continuing her journey here with us as she enters her 2nd year as a full time afternoon teacher at Wild Lilac. She is excited to explore reading, music and creativity with the children, as well as helping them find the magic in the school's natural surroundings. Her wish is to work together with her co-teachers and the families of this amazing community to help give the children the tools they need to thrive and grow into independent thinkers who can ultimately find happiness and success in life.
"Joy to the world, all the boys and girls now; Joy to the fishes in the deep blue sea, Joy to you and me"
Excerpt from "Joy to the World", words and music by Hoyt Axton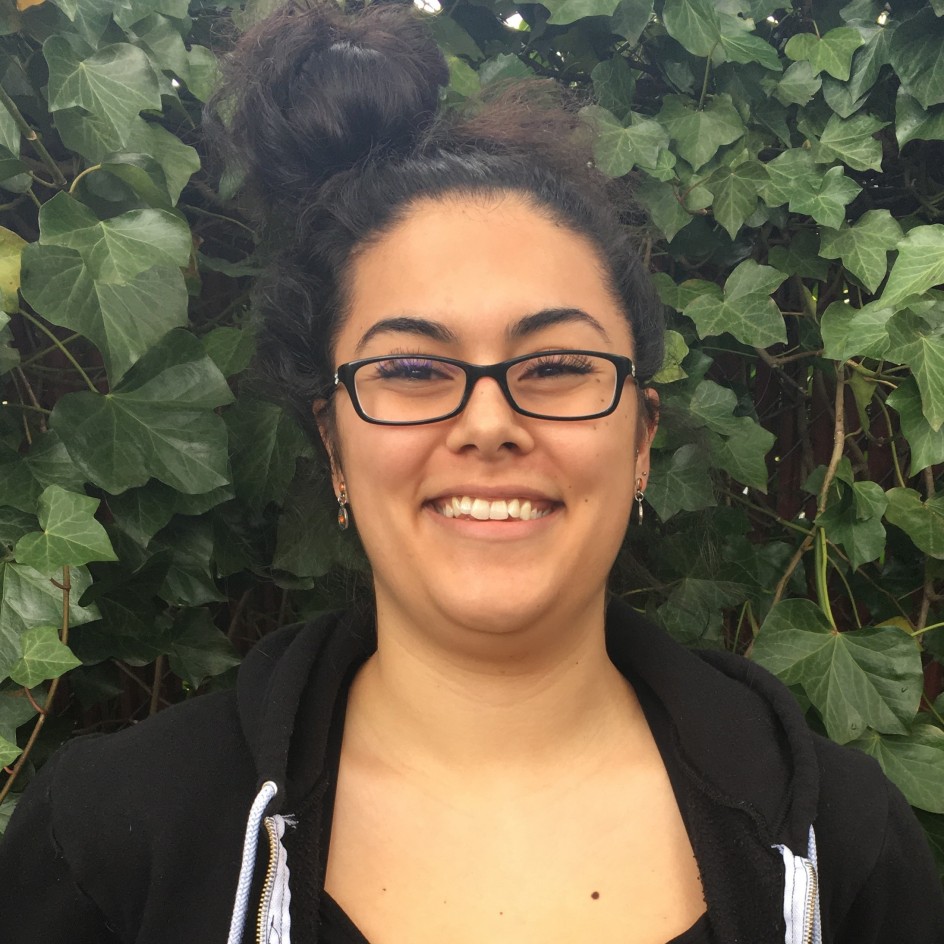 Breanna Williams, Teacher
Breanna is so excited to join the Bluebell team at Wild Lilac. She first came to the center as a practicum student in the Tulip classroom in 2016. She was captivated by the free spirits and powerful minds of the young toddlers and knew that this was a program she could get behind. Her passion for young children is primarily focused on infants and toddlers. Their young and malleable minds deserve so much attention and the milestones they achieve in their first couple of years are so important to future success.
She graduated from Mt. Hood Community College in June of 2017 with a degree in Early Childhood Education. She believes that teachers are lifelong learners and surrounding yourself with other passionate teachers and supportive families is so inspiring. The Wild Lilac community has so much to offer young children and she is looking forward to taking every opportunity she has to embark on happy and healthy adventures with Wild Lilac's youngest kiddos!
Breanna strives to continuously celebrate and empower the individual differences and passions of all children. Unconditional care and respect to children is a core value that she associates with high self-esteem, creativity, and kindness. She firmly believes that creating strong relationships with the entire family will promote a child's best chances for success in discovering their capabilities as empowered, independent explorers in their own great big world.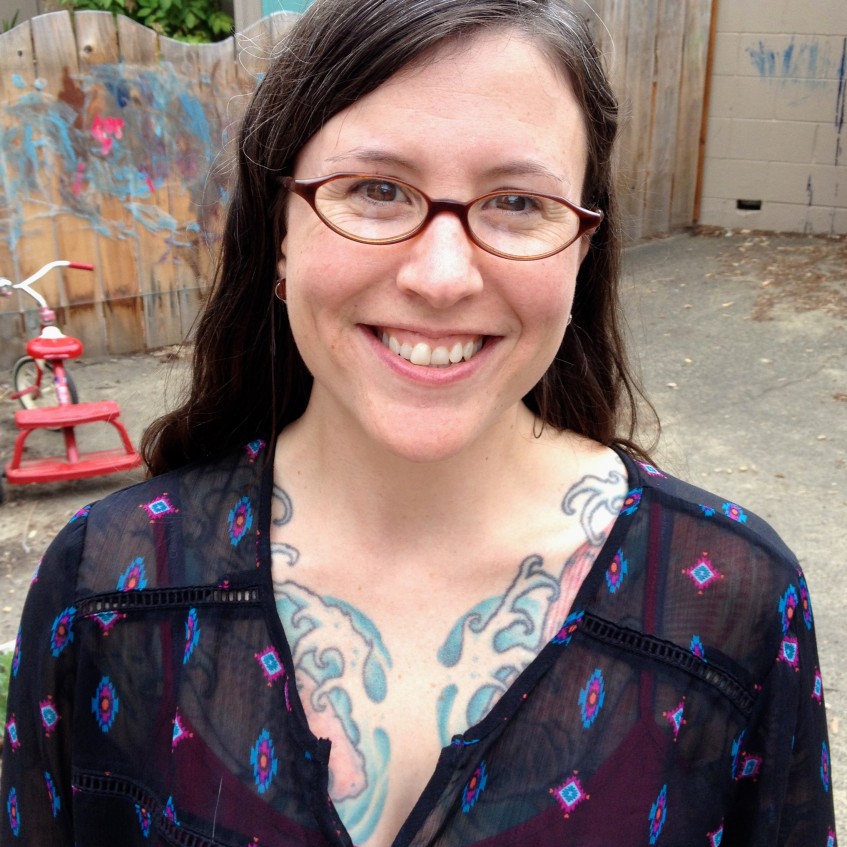 Abi Hall, Teacher, Health and Safety Coordinator
Abi, an infant/toddler teacher, grew up in Grand Junction, CO. She moved to the Pacific Northwest in 1996 and has called Portland home since 2001. She studied Music Education and Women's Studies at the University of Washington before moving to Portland. In 2010, she received an Associate's Degree in Early Education and Family Studies from Portland Community College. That same year, she opened a small, RIE based infant/toddler program out of her home. She then became a teacher at Wild Lilac in 2014 and is so happy to work with such amazing children, families, and teachers!
Abi is passionate about infants and toddlers! She believes that the first three years of a child's life are extremely important and that nurturing, responsive caregiving is vital to healthy social and emotional development. She believes that having open communication and positive relationships with each child's family is necessary in establishing close, nurturing relationships with children.
Abi is a proud mother of two young children. In her spare time she loves to read, work in her garden, and spend time in the beautiful natural spaces around Portland.
Jenn Lindell, Teacher
Jenn grew up in Seattle, WA before moving to Portland to attend Reed College. Jenn comes from a large and very spaced out family, ensuring that working with babies was a skill set she learned from age 11. A love of children blossomed into a love of education and Jenn made her first foray into teaching while working with a theatre camp in Edmonds, Washington. Since obtaining a Bachelor's Degree in Theatre from Reed, Jenn has sought out jobs that provide opportunities to work with children of all ages, but infants and toddlers have always held a special place in her soul.
Outside of Wild Lilac, Jenn is heavily involved with the Portland theatre scene in the evenings. She has a husband, as well as two cats that she loves like children, despite how much they tear up the furniture. Things that she would like very much to talk to you about include your children, cats (both her own and in general), musicals, Neil Gaiman novels, documentaries (especially true crime), the theatre she is working on at the moment, and whatever else might be on your mind.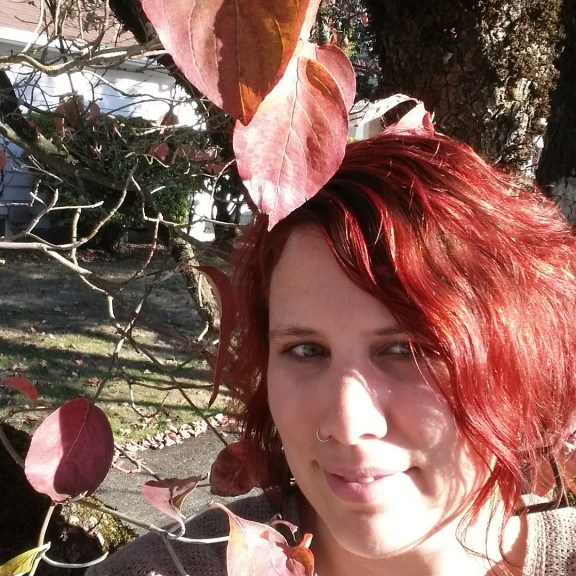 Shalimar MacKinnon, Teacher
Shalimar is thrilled to be returning to the Wild Lilac Community to be a support to the beloved Tulip Classroom! Shalimar originally joined the Wild Lilac Community in 2011 and worked as a teacher in the Daffodil Classroom and then later the Bluebell Classroom until August 2015. From August 2015- September 2016 she ran her own home-based early childhood child care program to meet the temporary scheduling and childcare needs of her family.
At an early age Shalimar's heart and mind were passionately fueled with a desire to find ways to serve the community. Over the years her aspiration to find ways to feel like she's making a positive contribution to the lives of others has taken on many forms, including: directing a summertime drug prevention program for school-aged children, helping to start a non-profit organization that provides enrichment scholarships to foster children, volunteering as a support person and companion to patients and families at Doernbecher Children's Hospital, and working as a public employee for county social services for eleven years. Since beginning her journey as guide, student and friend of young children she has dedicated herself to developing and deepening her practice and understanding of early childhood education.
She draws inspiration, knowledge and a philosophical framework from RIE and the work of Magda Gerber, Reggio Emilia; emergent, responsive, inclusive anti-biased education practices, her Non-Violent Communication training and Waldorf teacher training. Though all of these things help define her pedagogical approach, she strives to always be learning and growing.
Shalimar values fostering an environment where children are loved, respected and honored as unique one-of-a-kind individuals while at the same time recognizing the universal feelings and needs that link all of us together as citizens of the world. Building relationships with each child while supporting them in connecting and building relationships with each other and the rich and meaningful social learning and experiences that comes from that are of paramount importance to her.
She feels so grateful to be a part of the teacher/learner reciprocity that comes from being in the presence of children. She finds that children help her to continue to wonder and want to know and understand more about others, our world and herself. She believes that children help her to be engaged and aware of each precious moment and are a pure reflection of humanity and our potential for a more harmonious coexistence with each other and the world around us. Outside of being with children, some other things that bring her joy, relaxation and fulfillment include: creating with art materials (and various other artsy/crafty things), making plant medicine, dancing/singing and spending time with her niece Adelyn, cooking, and being in nature.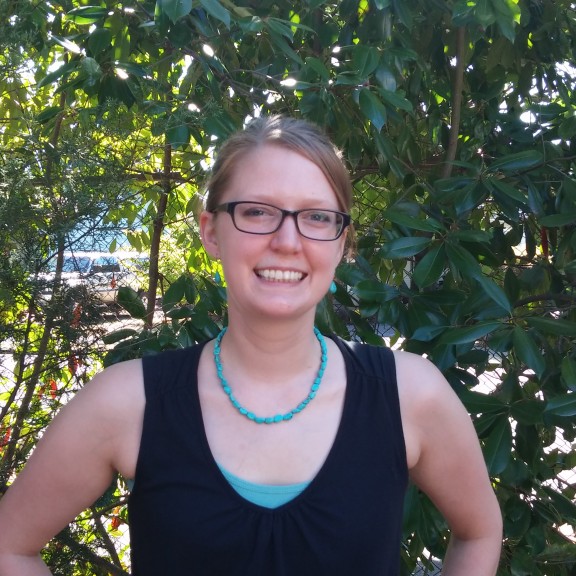 Amanda McGraw, MS – Teacher
Amanda McGraw is an Oregon native. She was born in the small town of Colton, but for most of her adult life she's lived in Portland and recently moved to the Foster-Powell neighborhood. Amanda completed a bachelor's degree in English from Portland State University in 2008. In March 2015, she received her Master's degree in Curriculum & Instruction with specialization in Early Childhood Education, focusing on infant/toddler mental health. She completed an extensive action research project studying emotional literacy in young children, and it remains an important part of her daily work. One of her professional interests is working with young children who have experienced trauma, and she is currently taking courses in the field of Interpersonal Neurobiology, which studies the way the brain grows and is influenced by relationships, such as attachment relationships in the early childhood years. Before landing at Wild Lilac, her journey has included working as the lead teacher in an in-home preschool program, a student teacher at Helen Gordon Child Development Center, a teacher in Washington state's Early Childhood Education and Assistance Program (ECEAP), and as an interventionist and family support specialist at Family Stepping Stones Relief Nursery. She has also done volunteer work in the fields of foster care and adoption.
Amanda enjoys building trusting and respectful relationships with families and values honoring each child's unique voice and spirit. She is passionate about integrating social justice and anti-bias work, with the aim of creating a learning community that supports all dimensions of human differences and empowers children to act against bias and unfairness. Amanda also whole-heartedly believes in the calming and healing power of nature, a passion influenced by her early childhood spent roaming and exploring the 60 acres of old growth forest on her family's property. She strives to share that love with children by offering open-ended nature exploration, encouraging play and exploration of any resource in nature, from mud to bark to water. She believes that before children can understand preserving our climate and natural resources, they must first cultivate a love and respect for those resources that comes from positive early outdoor experiences. Amanda lives with her husband and their sweet and silly animals, a boxer mix and two cats. She loves hiking and camping, going on road trips, and getting lost in a great book.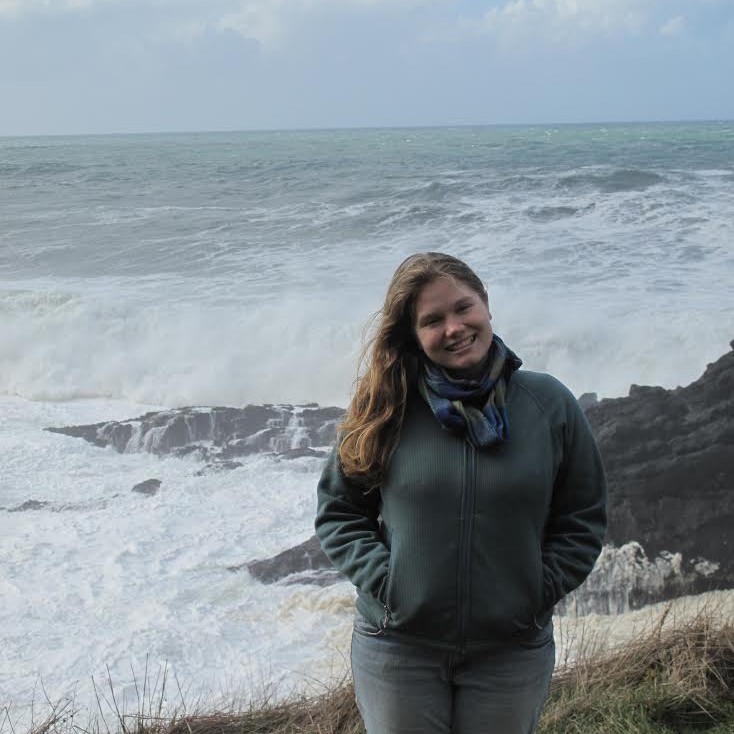 Annie Kleffner, MS – Teacher
Annie is excited to begin her second year at Wild Lilac as a co-teacher in the Daffodil classroom. A native to the Portland area, Annie has enjoyed a varied career in education and has worked with children of all ages. After earning a BA in Environmental Studies from the University of Oregon, Annie was drawn to working with young children in exploring and protecting the natural world. In the past 12 years, Annie has lived in four states and has worked at a variety of environmental education centers, earned a Masters in Environmental Education from Antioch University New England, led gardening and cooking on rural farms, been a nanny for several families, and taught elementary students in a 1st-3rd grade classroom. Most recently, Annie operated a very small in-home childcare program and enjoyed spending each day with infants and young toddlers. She is inspired by the children, families and staff at Wild Lilac and is honored to have the opportunity to explore all that the school has to offer alongside her students!
Annie is passionate about working with young children and considers the infant and toddler years supremely important … and magical! She believes that young children are naturally inquisitive and quite capable and that a teacher's role is to offer a stimulating environment with open-ended materials and then provide plenty of time, space and freedom for children to explore and create. Family partnerships are also very important to Annie and she enjoys open communication with families to best meet the needs of each child.
Annie spends most of her free time with her husband and two sons, Theo and Boone, who also attend Wild Lilac. She enjoys exploring natural areas with her family, gardening, cooking, reading, and getting together with friends.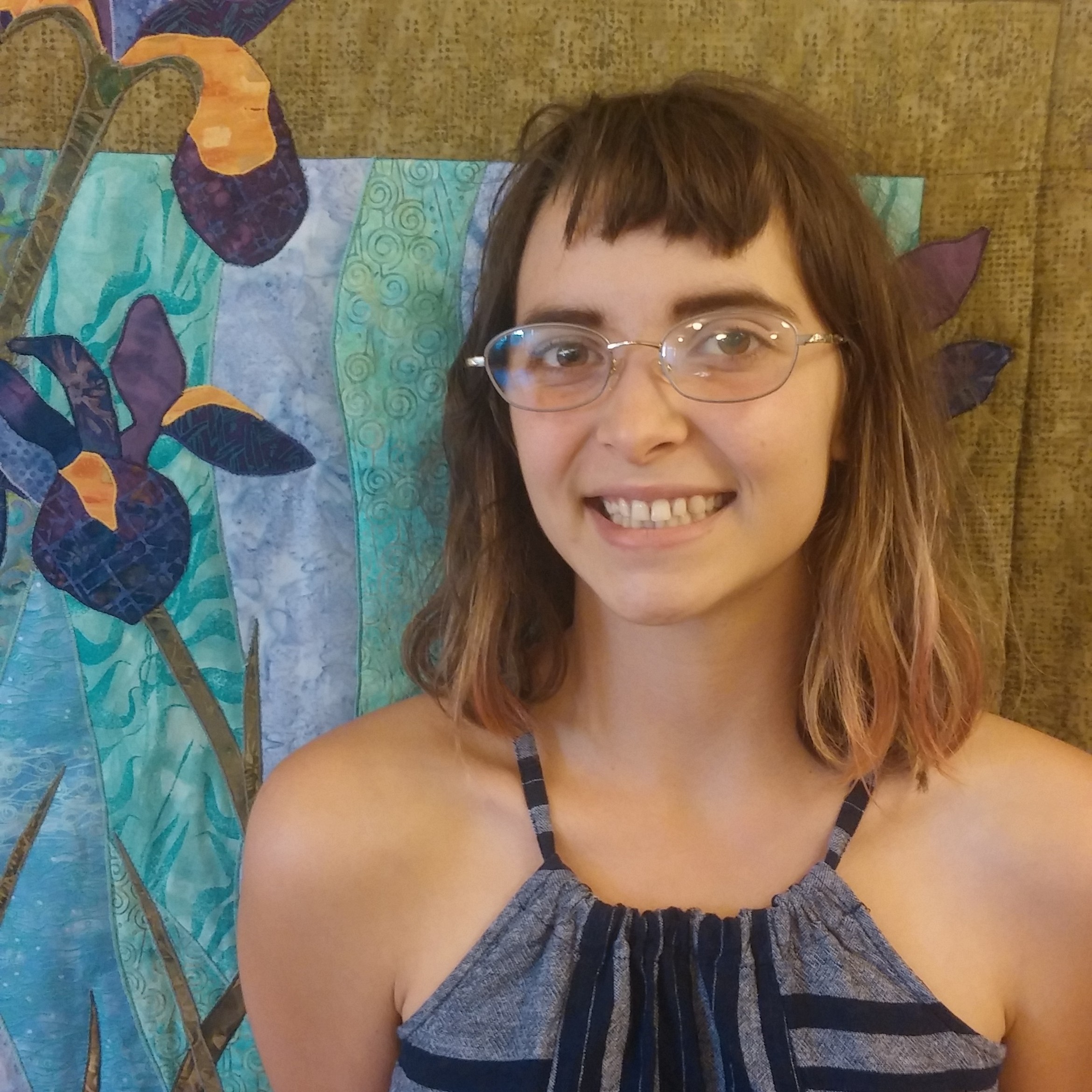 Madison Christ, Teacher
Madison has always had a strong fondness for children. She was already eight years old when her youngest brother was born, and she had to choose between attending her classroom's open house or going to see her new baby brother. So over the years, she was able to watch him grow up, care for him, and teach him, in the best way an elementary school kid can.
The love of watching children grow and learn and become themselves is something that stuck with her throughout her life and into her early adulthood where the captivating mysteries of a child's mind began to interest her more and more. As a student, she finds that her work with kids had taught her more about herself and her own way of thinking than anything else, and she hopes to inspire the love of learning in others, both about the world and about oneself.
Apart from working with the critters, Madison has enjoyed travelling and creating whatever art project that comes to mind. She is pursuing an undergraduate degree in creative writing but plans to do many things other than writing in her life, most of which she isn't aware of yet.
Rebecca Green, Teacher
Rebecca has loved and felt connected to children her whole life. She started working in preschools at age 15 and went on to work with preschoolers with autism, young immigrants, at-risk preschoolers, and those who'd experienced trauma. After graduating from the University of Utah with a psychology degree and spending a year in South America as a service missionary, she eventually settled down and started her own family.
While her kids were little Rebecca served as a soccer coach, piano teacher, children's chorister and youth group leader (and pianist of a large swing band!), but mostly focused on her own family. When life required she move to the city and put her kids in care, she learned the importance of choosing a village for her children, and developed a deep gratitude for providers who can look deeply and see kids for who they really are, and listen to what they really need.
Rebecca is excited to be at Wild Lilac serving alongside others who value children and respect their development the way she does. She believes children have abundant magic and is happy to help support their innate connection to themselves, others, nature, their surroundings, and life itself!
When she's not with the Daffodils, you'll find Rebecca hiking on Powel Butte, making or listening to great music, serving people with Alzheimer's, or raising her three interesting, capable, lovable teenagers (plus one big yellow dog and a beautiful ball python).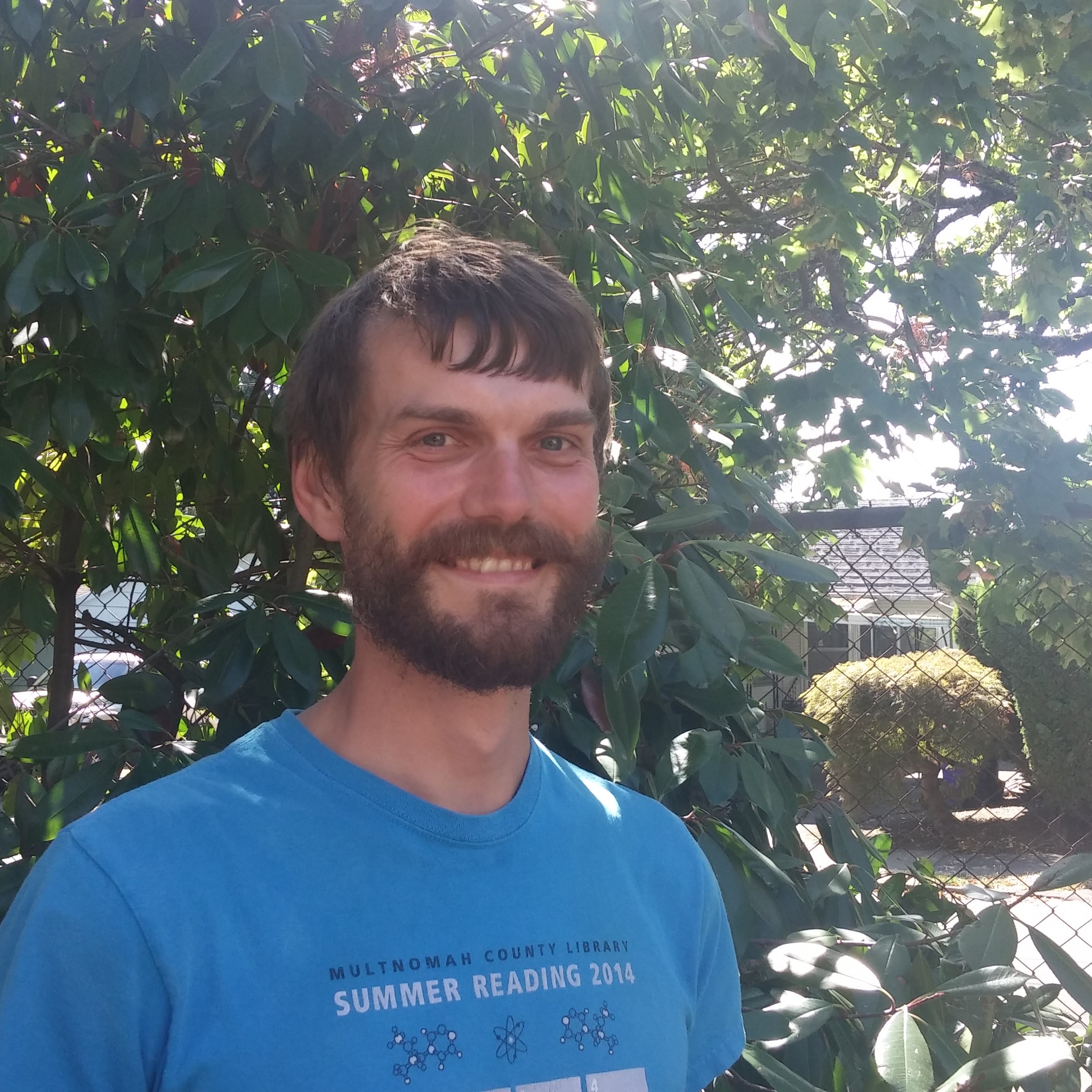 Gabe Boyer, M.Ed. – Teacher
Gabe grew up in the Snoqualmie valley outside Seattle. As a young person, he enjoyed science, stories, games and lots of forested fantasy play: building defenses for goblin invasions. As a teen, he moved to Seattle to study philosophy. After a many odd jobs, he ended up tutoring in an elementary school, where he was inspired by the natural poetics and imagination of young people.
Shortly after he returned to school and finished a M.ED in Early Childhood Special Ed.. He became inspired about anti-bias education and critical pedagogy, settled into a pioneering Head Start, emphasizing dual language learning and multicultural, social justice education. He moved to Portland two years ago, set on working in a Reggio-inspired, justice orientated school.
On the weekends, you might find him exploring his neighborhood by bike, gaming with friends, backpacking, or sipping coffee over short fiction or graphic novels.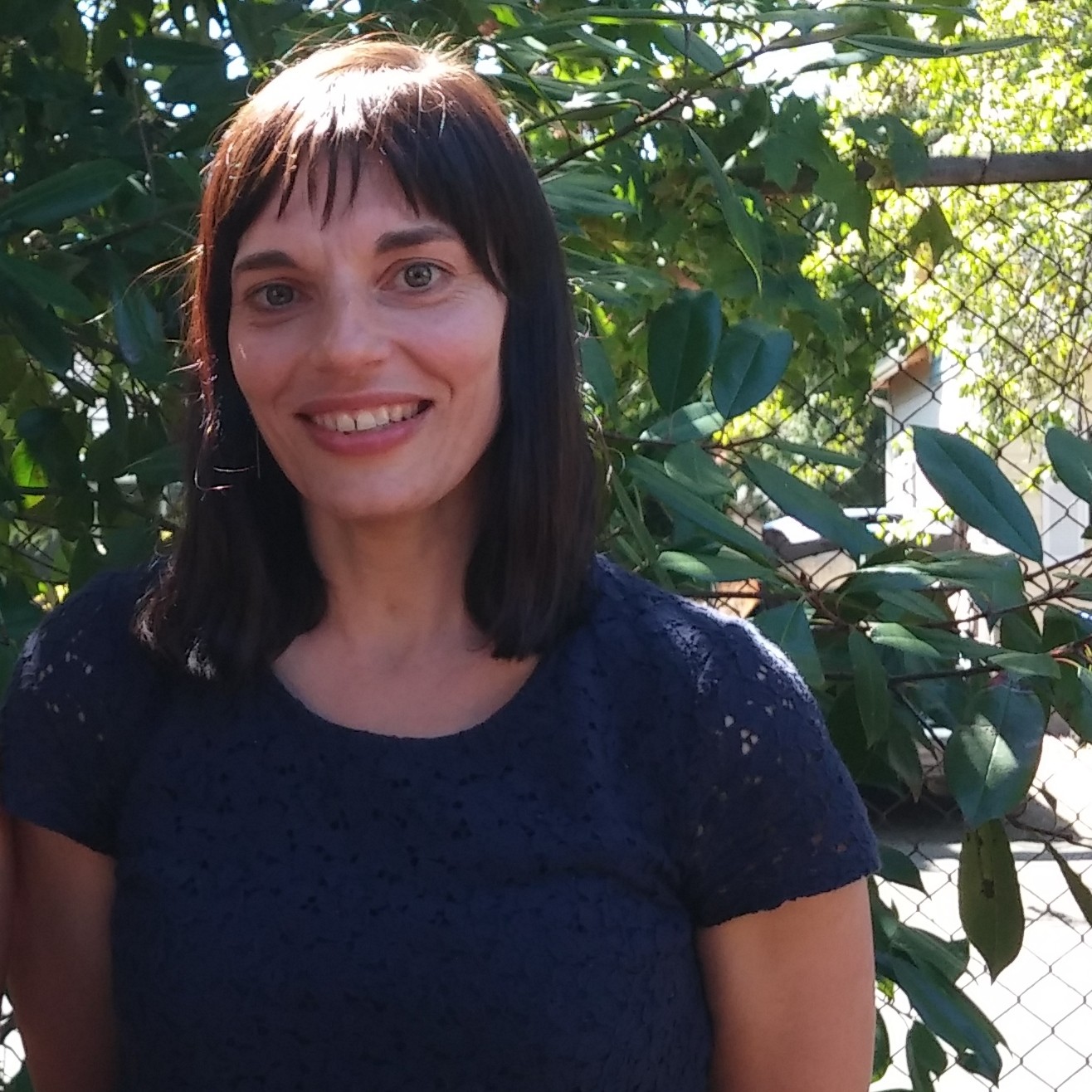 Dana Wedel, Teacher
Dana is delighted to be working with the preschool children in the Lupine Room at Wild Lilac. Born and raised in Kansas, she moved to Oregon in 2001, and now considers Portland home.
Dana has a degree in Elementary Education and has taught a variety of ages in both private and public school settings. She is passionate about teaching preschool because she considers early childhood to be an extremely important and magical age, when so much is blossoming socially, emotionally, physically, and cognitively.   Entering her third year at Wild Lilac, Dana is grateful, finding its community of children, families, and teachers truly inspiring.
Dana is the proud mother of Cy, who attends Wild Lilac in the Tiger Lily room. In their free time, they enjoy reading books, baking, playing music, and exploring the beautiful parks and natural world of the Northwest.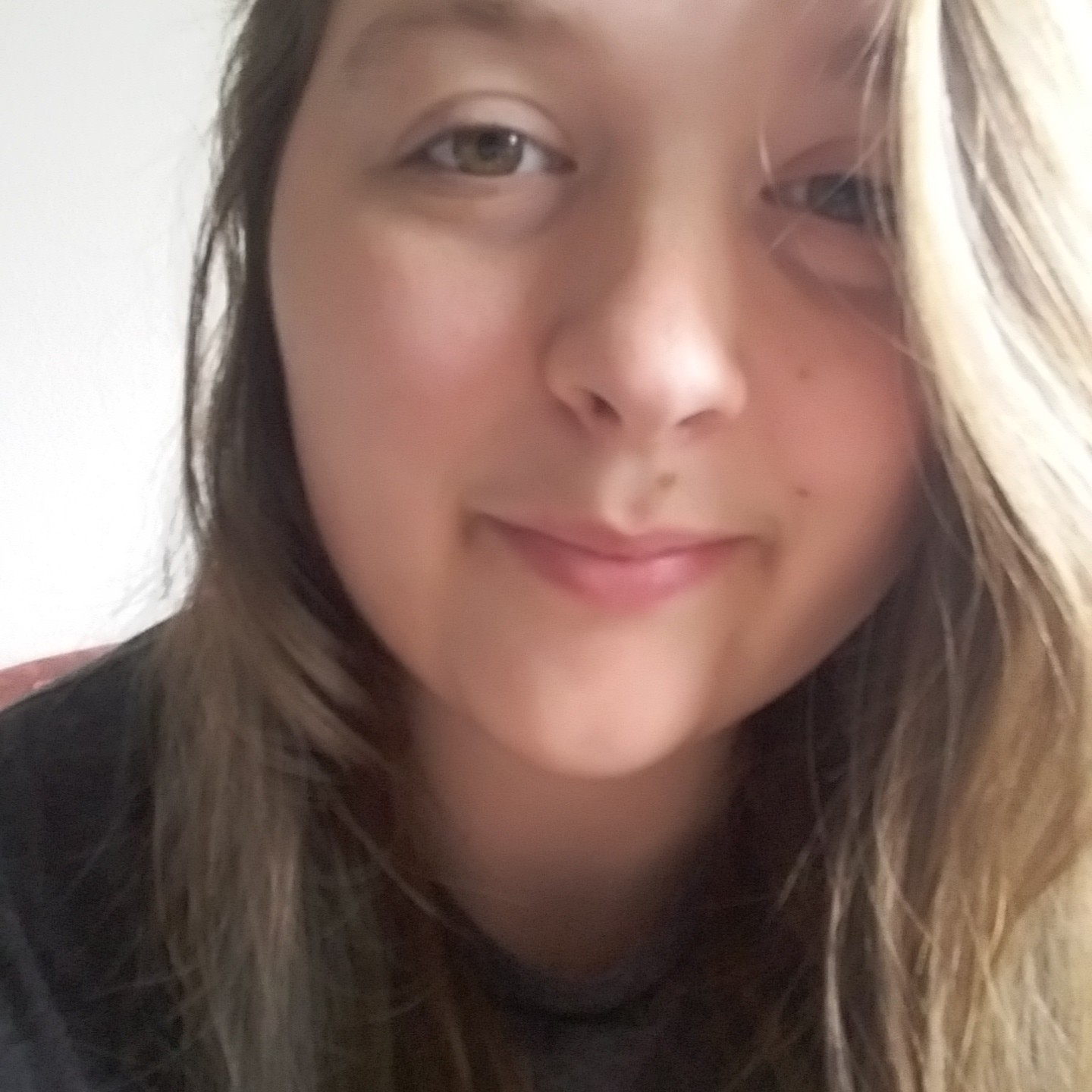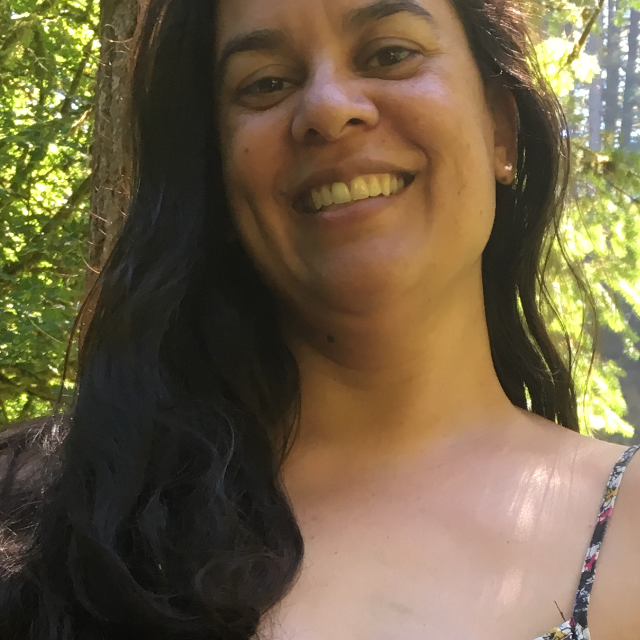 Dancy Gossett, Teacher
Dancy was raised in the suburbs of Arlington, Texas. In high school she was involved in Yearbook and the Ready, Set, Teach Program where she was a teacher assistant for one school year in a second grade classroom, went to various workshops, and participated in curriculum planning competitions for primary school age children. After graduation, she moved to Gresham with her partner. Oregon was a breath of fresh air and she was excited to get started in college to get her degree in Early Childhood Education.
After six months of practicum with Head Start, Dancy knew that she wanted to work with children under the age of five. There, she also found a passion for helping children and families that have been through the hardships of poverty, as well as assisting other marginalized groups. She will soon be a first generation college graduate, receiving her Associates degree in Early Childhood Education and Development and plans to move on to University to obtain her Bachelor's degree.
Between study sessions and explorations with children, Dancy enjoys trips to the beach with her wife, reading memoirs, and catching up on shows that stopped running over ten years ago with her two cats. She is excited to be working with the team at Wild Lilac and is ready to start making connections with children, families, and staff!
Valarie Gaitan, Teacher
Valarie was born and raised in San Francisco. Her interest in young children started with the birth of her first child. Her fascination with watching him develop lead to a heart-connected understanding of child-led learning. This motivated her to become an involved and passionate unschooling mom to her children and community for 12 years. She and her family moved to the Portland area in 2009.
She recently graduated from Mt. Hood Community College with a degree in early childhood education. She also has a degree in visual arts. She enjoys the energy of young children, and guiding them towards expanding their knowledge of the world around them by developing trusting relationships and following their interests.
Valarie has been studying compassionate communication skills for 11 years and frequently demonstrates this in the classroom. She finds that acknowledgement and acceptance of emotions using compassionate communication can facilitate understanding, listening and problem solving. She believes that compassionate communication along with exploration and choice in a play based environment can empower young children to become self regulated and motivated to learn about and understand their world with greater ease.
Valarie is also interested in music, art, knitting, crocheting, cooking, gardening, nature, meditating and spending time with her three children and fiancé, Robert.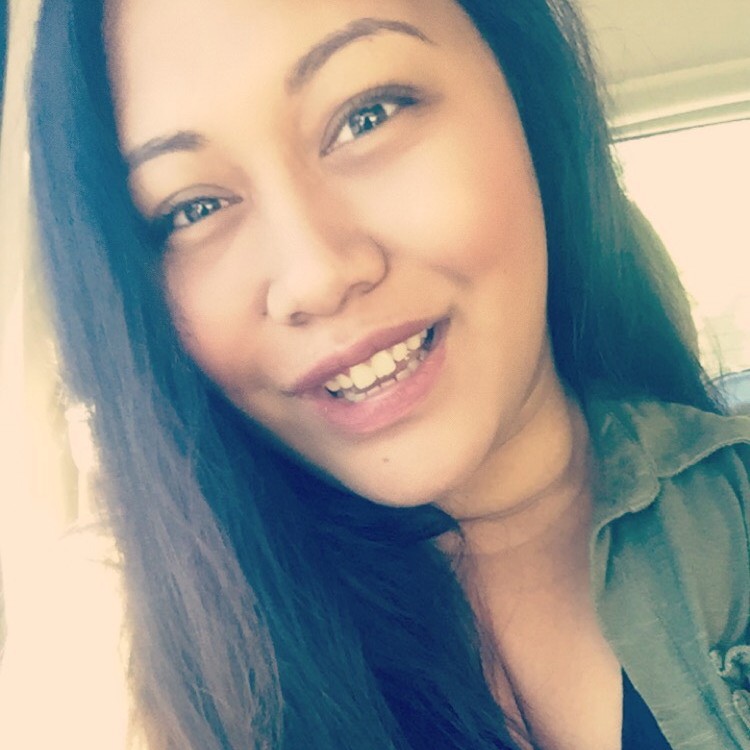 Sanoe Leiohel Kaaumoana-Kaliloa, Teacher
Sanoe was born on Kauai, Hawaii but has called Oregon her home for over a decade. She started at Wild Lilac as a practicum student from Mt. Hood Community College, working in the Bluebell classroom. Later she then became a substitute for the infant/toddler classrooms, and is excited to join the Lupine classroom in the afternoons this year. Sanoe is very excited to be working in such a great environment with a great staff and children whose eagerness to learn is surreal.
From a young age, Sanoe knew she wanted to work with children. She has worked with children and youth whose ages range from birth to 14 years. Sanoe has worked a variety of settings, including as a Sunday school teacher for two years, a Wednesday Night Kid's Club teacher for three years, a nursery teacher for one year, a VBS (Vacation Bible School) teacher for four years, a councilor at camp for six years and helped raise her four younger cousins.
During her free time you can either catch her laughing with her family or seeking adventure with friends.
Autumn Dobbins, Teacher
If asked to describe herself in so many phrases Autumn would say that the truth of any one person resists simplicity (and that maybe this is one of her great interests). But when she's not waxing philosophic she's busy maintaining interests in things like reclaiming domestic skills as a form of resistance against corporatism, developing critical language around digital media (specifically online and video game communities), working toward a zero waste lifestyle, social justice for marginalized communities, and experimental theater and glitch art. She's passionate about sharing these ideas with children as well as learning from them about how to constantly see the world as beautiful and exciting with fresh eyes.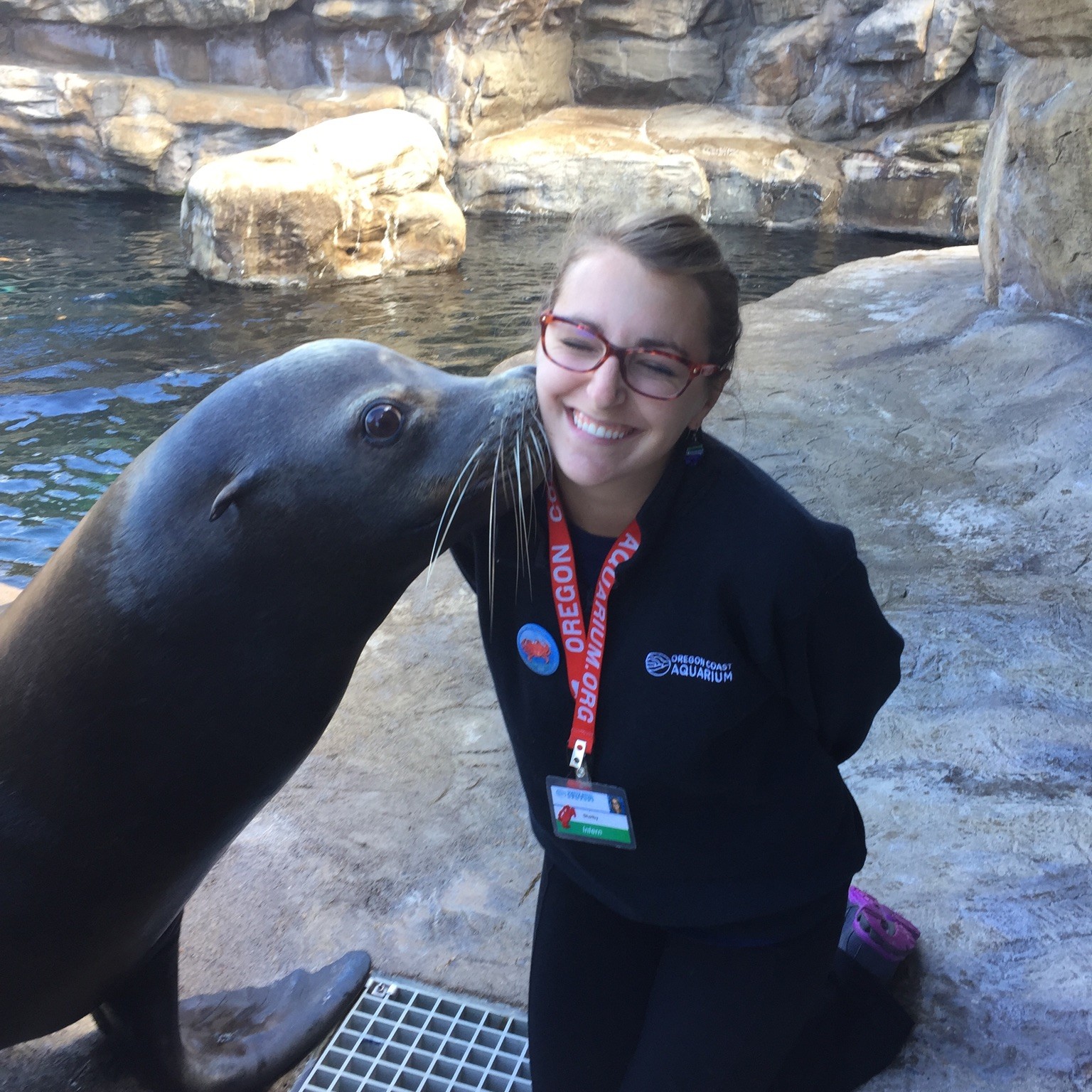 Shelby Serra, Teacher
Shelby is thrilled to be starting her career in early childhood education with Wild Lilac. She graduated with a bachelor of science in environmental studies from the University of Oregon and has since been exploring each of the many beautiful facets of the environmental field. The sparkling facet that is education has left the biggest impression upon her.
Shelby has spent two amazing summers with the education team at the Oregon Coast Aquarium, learning the constructivist style of teaching within a free-choice learning environment. Through teaching the diverse audience that comes through those aquarium doors, Shelby has come to the significant realization that pre-school aged kids are the most important audience. These kids have the creativity and open-mindedness that make even the gloomiest of days bright. In addition,
Shelby believes that the proper learning and development of these amazing beings is imperative to our planet's future; instilling a love of nature at an early age has the power to create this planet's future conservationists.
Shelby is excited to join the undoubtedly talented team at Wild Lilac. She is looking forward to meeting all the wonderful families that have come to the same realizations and decided to enroll their darlings in this amazing community.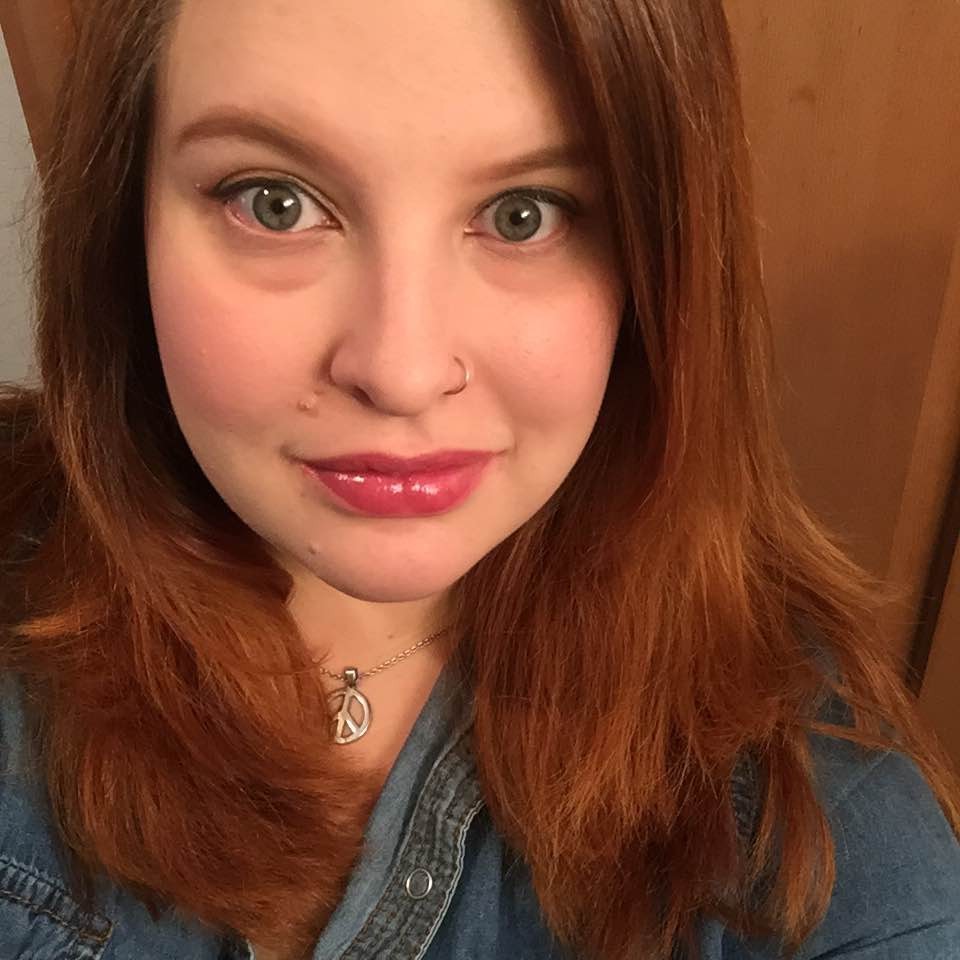 Laura Kewanimptewa, Teacher
Laura was born and spent most of her life in her hometown of Live Oak, Florida. She jokes that she grew up in a preschool. As the oldest of six in a homeschooling household, she had a lot of experience caregiving and teaching before she began her first assistant teaching job ten years ago. Laura has worked in a variety of capacities: lead, assistant, assistant director, substitute and physical education teacher. She has also worked with every age group from birth to twelve years.  She's also spent time working as a radio producer/DJ and dog training along the way.
Laura moved to Portland in 2010 and quickly acclimated to its unique culture. She is currently enrolled in Mt Hood Community College's Early Childhood Education program. She came to Wild Lilac as a practicum student in Spring of 2015 and loved it so much she never left! In her (limited) free time Laura enjoys volunteering with the Oregon Humane Society, reading, teaching her old dog new tricks and attending as many concerts as possible.
Aimee Tenbrook, Teacher
Aimee is very excited for her second year at Wild Lilac! She grew up in Issaquah, Washington, where she spent most of her childhood playing outside in the Issaquah Creek. Being able to play outside has instilled in her a passion for caring for our natural world.
In 2009, she attended Western Washington University with the intention of obtaining her Bachelors in Biology, but she discovered a calling to work with children and dived into studying Reggio Emilia practices. After graduating with her Bachelors in Early Childhood Education, Aimee moved to Portland to dive further into her understanding of Reggio Emilia. She has spent the last year working at The Opal Charter School soaking up as much information as she could.
She is always in awe of children's creativity, view of the world, and their innate search for knowledge. She believes all children have the right to an education, and she regularly seeks out ways for all children to come together and work together as a community.
Outside of the classroom, Aimee loves to go hiking and camping. She is excited to explore Oregon and see all the wonders it has to offer. She also loves watching movies, gathering with friends, playing with her puppy Mylo, and spending time with her fiancé. She truly believes that we are life-long learners, so she works every day to remain open, listen intently, and be flexible. Aimee is looking forward to growing and learning with your children this year!
Julia Moore, Teacher
As she nears completion of her associate's degree in Early Education and Family Studies from Portland Community College, Julia is honored to begin her first year teaching at the wonderful Wild Lilac Child Development Community.
She is spending this year in two different classrooms with very different age groups. In the morning, she spends time with the 4-and-5-year-olds in the Tiger Lily classroom. During the afternoons, she works with the older infants and young toddlers in the Tulip classroom. So far, this has been a delightful experience and she looks forward to what the year has in store!
Julia believes in supporting every aspect of a child, by first understanding them as an individual, in order to help them succeed in life. The classroom and learning experiences in the classroom should reflect and encourage the natural curiosity of each child. She trusts that young children, if given proper respect and guidance, can successfully internalize an anti-bias outlook that will help them and their peers succeed and support one another in the future.
Teaching has been an incredible learning journey for Julia. The fulfillment she has gained from working with children causes a strong desire to become the best teacher and person that she can be. Julia is committed to separating herself from the biases that were instilled in her throughout her life so that she does not pass them on to the children she teaches and cares for. Julia's goal is to help build within each child a love of learning that transcends the obstacles and expectations that cause so many of us to forget our hunger for knowledge.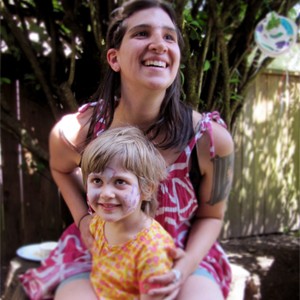 Michelle Marino, Chef and Garden Coordinator
Michelle has been cooking for Wild Lilac for over eight years now. Having grown up in Northern New Jersey amidst a large Italian family, Michelle spent a great deal of time in the kitchen as a child, interacting with the aromas and textures of foods prepared by the many cooks in the family. Meals were long and celebratory, despite the occasion, and love and laughter was always in abundance. After moving to Portland almost eight years ago, working an odd job making bread and boiling bagels in the wee hours of morning, Michelle found the loving community of Wild Lilac.
Michelle was immediately drawn to the way children are given space and time to explore the world around them. It was evident that cooking for children was going to be so much more than just preparing meals, but in sharing the experience with individuals who are so eager to engage in the whole process. In recent years, Michelle has been interested in urban farming, eventually transforming a barron yard of her own into a haven for plants and flowers, for birds and insects. Michelle now supports Wild Lilac's Kitchen and Learning Garden, where children can grow and nurture plants, and also experience and prepare foods in the Kitchen Studio, adjacent to our kitchen. Michelle believes strongly in the farm to table connection, and that inviting children to help grow their food can inspire them to go deeper, to develop trust, and to ultimately try and maybe even enjoy new foods.
In her time outside of school, Michelle likes: spending time in her garden with her partner and fellow plant lover Jesse; foraging for natural materials; pressing flowers; and visiting the ocean.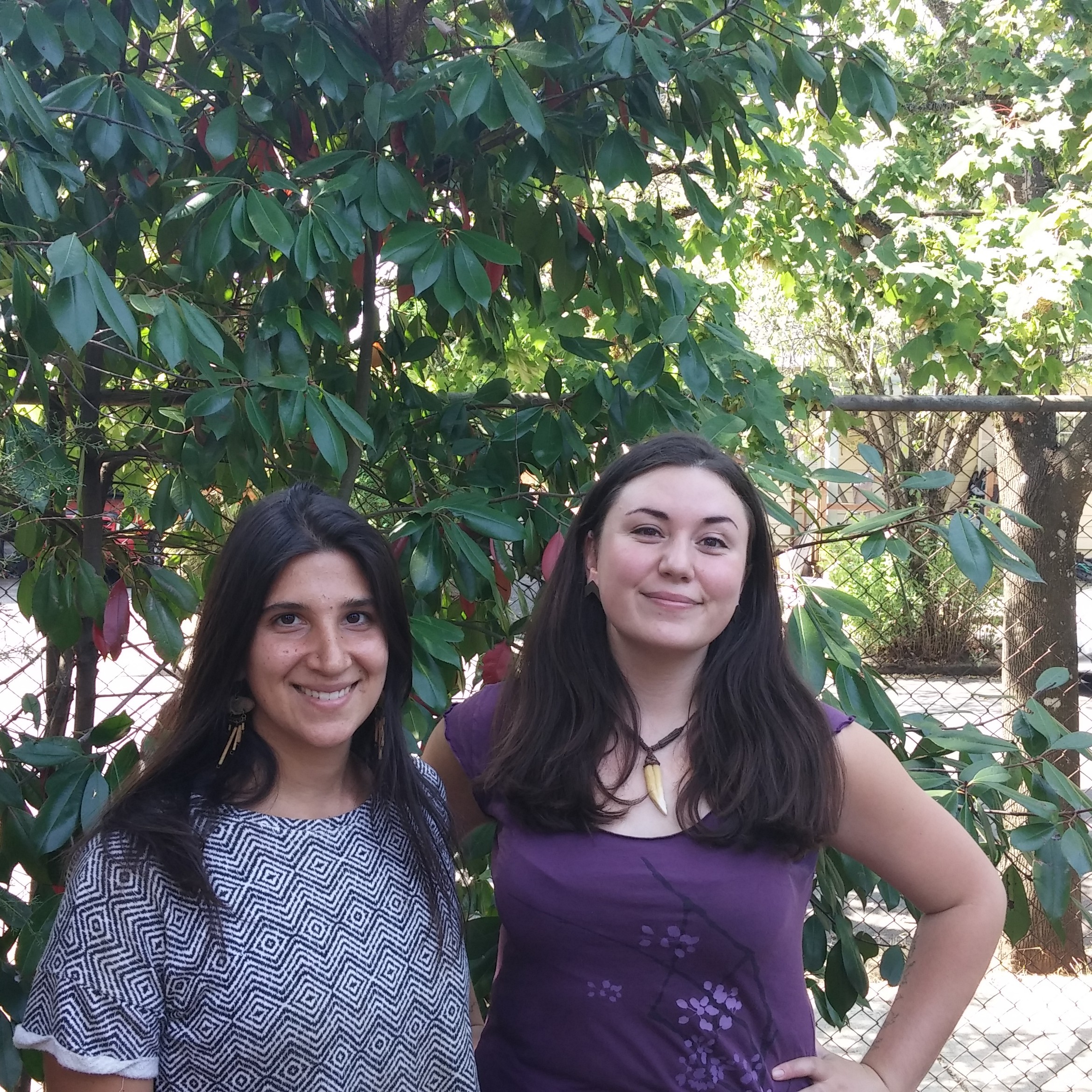 Elizabeth Schulte, Sous Chef
Elizabeth Schulte is a sixth-generation Oregonian, very tall, and happy to be the Sous Chef in the Wild Lilac kitchen. She enjoys working with chef Michelle to plan and prepare delicious and interesting food. She also is a county extension service Master Food Preserver and Master Composter, and is training to become a Master Gardener.
In her free time, she enjoys growing rare and exotic plants, hula-hooping, and thrift store shopping. Her favorite food is Indian, her favorite author is Margaret Atwood, and she enjoys community radio, amateur mycology, and the Oxford comma. She breeds heritage ducks and rabbits in her backyard. She lives with her botanist and spice trader partner Brian and their enormous pet cat Onion.